Check out our Craft Trends board on Pinterest!
My kitchen is about the size of my living room, and honestly, I love that. I really enjoy cooking dinner, baking, and making ice cream, so I get a ton of use out of it. With all of that space, comes room to stretch out and collect items for my kitchen that mean something to me. I love crafting, so it makes sens that I would love making things for my kitchen as well! Here are some of my favorites.
Painted Pour Over Coffee Maker
I'm a coffee addict who hates to use more precious beans than I need to, which is why I love this single serve pour over option. It makes a great cup of coffee exactly to my taste in no time. Most pour over brewers are a little drab, though, so I love the option to dress it up yourself!
Colorful Clothespin Trivets – Dream a Little Bigger
This inexpensive craft will add a pop of color and personality to your kitchen! I feel like I'm always in need of trivets, so I'll definitely have to make a few of these.
Personalized Kitchen Storage – The Lovely Drawer
I love these simple storage jars. You can make them to hold whatever you like to have handy in your kitchen.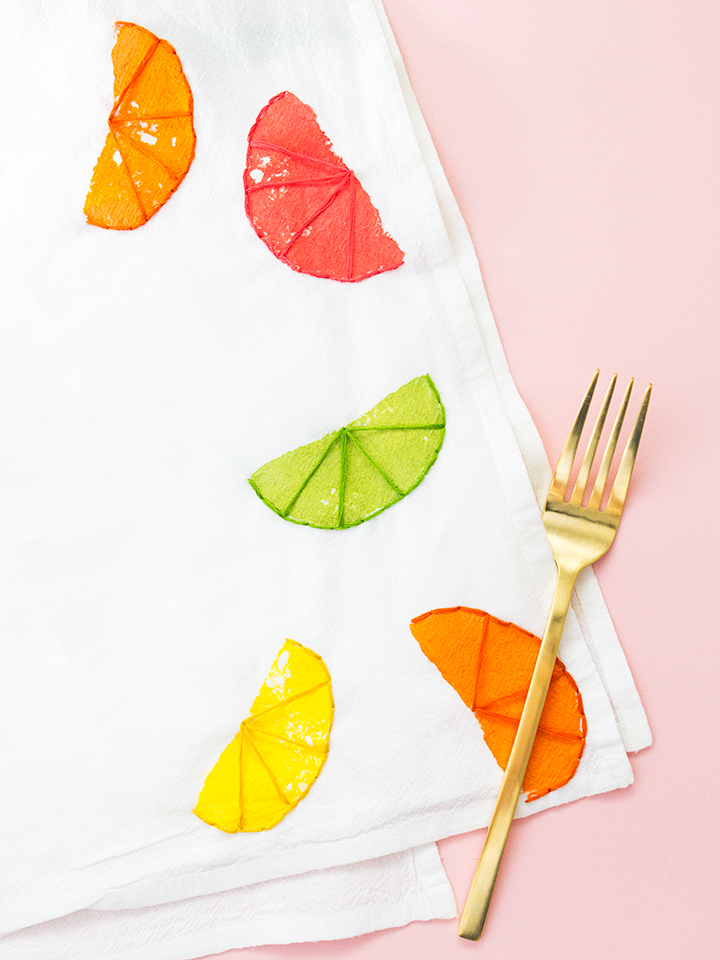 Citrus Stamped Tea Towels – Sarah Hearts
These bright towels with easy embroidery are the perfect way to make my kitchen my happy place. This craft is so fun and easy!
Pineapple Cutting Board – Poppytalk
This project requires a scroll saw and a little bit of wood working ability, but the result is worth it. I've been seeing pineapples all over the place lately, and they still make me smile.
Are you ready to make some awesome things for your kitchen? Head to the Craft Trends Pin Board for even more ideas!