Check out our Craft Trends board on Pinterest!
Every once in a while, my mom and I get together and make soap using the cold process method. It's very precise and would definitely be frustrating if I attempted it by myself, but I love making the soap as a team. If you're not up to the complication and the chemicals, there is so much you can do with melt-and-pour soaps! Here are some great ideas.
Make some colorful soap that looks like a geode! It's a super easy method that doesn't require any special molds, just some plastic cups!
Rainbow Soap Popsicles – Jennifer Perkins
If you're still longing for summer days, make some soap that won't give you a brain freeze! The colorful and tasty look will definitely get kids ready to take a bath.
Iced Animal Cookie Soaps – A Kailo Chic Life
If you love circus animal cookies, but are watching your weight, this is the craft for you. These would make a super fun gift for both kids and adults.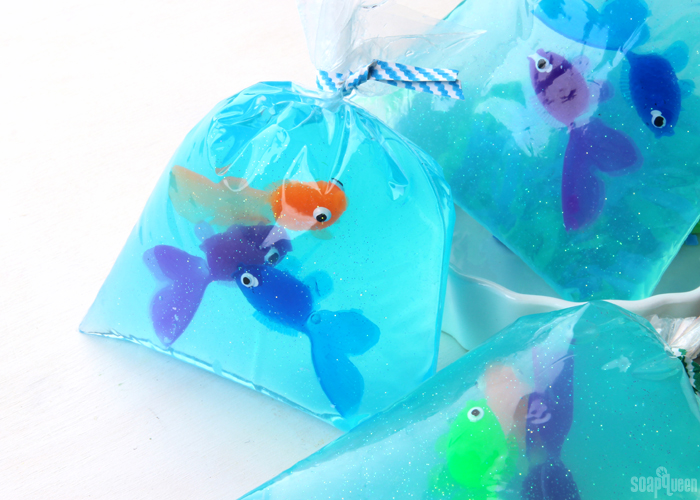 Fish in a Bag Soap DIY – Soap Queen
How can you not love these silly soaps? They are so unique and cute, I could see a lot of people just keeping these in the bathroom without using them. That won't stop me from making these favors!
Lemon Slice Soap – Gwyl.io
Looking at these sweet soaps makes me crave lemonade. They're a great way to brighten a bathroom and add a punch of color to your home.
Are you ready to try out some melt-and-pour soap crafts? I've got even more ideas at the Craft Trends Pin Board.