Check out our Craft Trends board on Pinterest!
I don't know what it is about me, but I can't be in a room that doesn't have a clock. I can totally forget about it and get lost in whatever I'm doing if it's there, but when I'm curious about the time, it's all-consuming. That's why I think I'll need to make a few of these clock crafts. Making a clock is easier than you think!
I love this clock because it makes a huge statement, but it's more about the art that surrounds those tiny clock hands rather than the time-keeper itself. I love the layers that you build up too.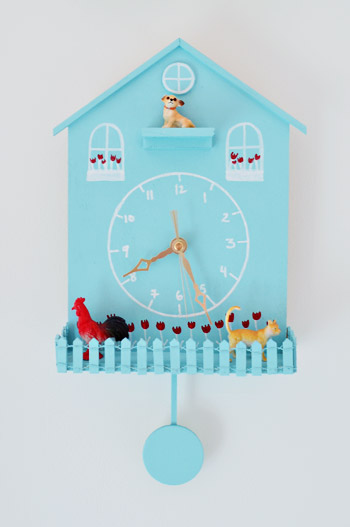 Playful Kid Clock – Young House Love
I love this whimsical clock inspired by a cuckoo clock. You get all of the charm of a cuckoo clock without it startling you every hour! This idea is easy to customize and so cute!
Pedestal Clock End Table – Oh Juliana
How genius is this? This end table is both elegant and unique. It's perfect for people like me who never seem to have enough wall space. I guarantee people will be asking where this table came from.
Terrarium Clock – Ohoh Blog for Bob Vila
I love terrariums and planters, so I'm all about this simple clock idea. It's so unique and makes a great statement on a bookshelf or mantle!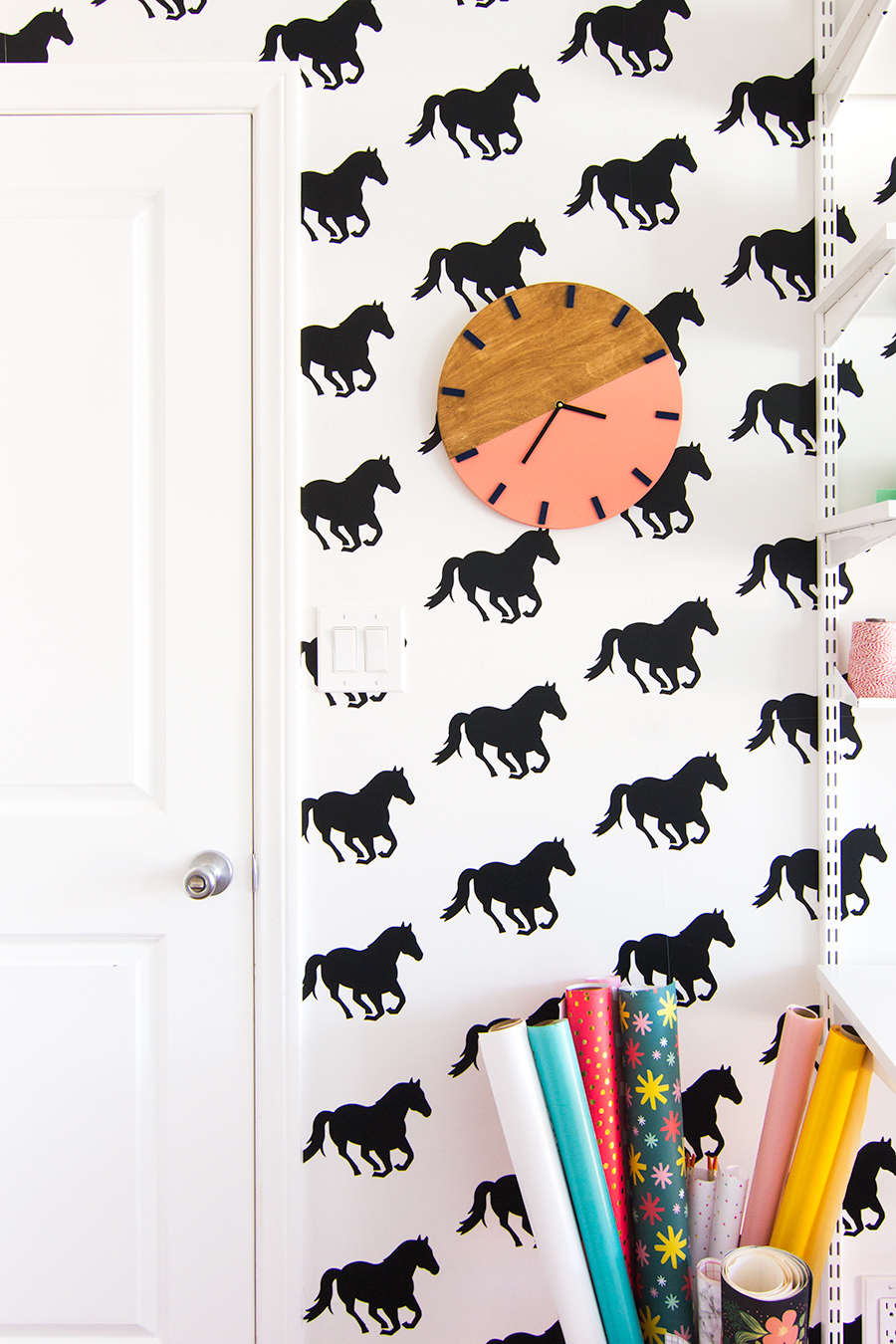 Colorblock Wall Clock – Sarah Hearts
This colorblock clock is perfect for modern decor and can be customized to match your room's colors. The simple design means it's super easy to make, but it still adds some color to your decor.
Do I now have you interested in making a clock for yourself? Head to our Craft Trends Pin Board for even more ideas to charge your creativity.