Start your kids on crafting with Mod Podge early so they can learn all the wonders of this classic adhesive and get creative! It's non-toxic so kids and adults alike can enjoy these fun crafts!
Day or Night Tissue Paper Decorated Jar
This is a classic craft that's perfect for all ages. I remember making something like this as a girl scout at a cabin in the mountains and I loved mine!
Mod Podge Slime – Plaid
Ooey, gooey slime is all the rage right now, but did you know you could make it with Mod Podge? This looks super fun!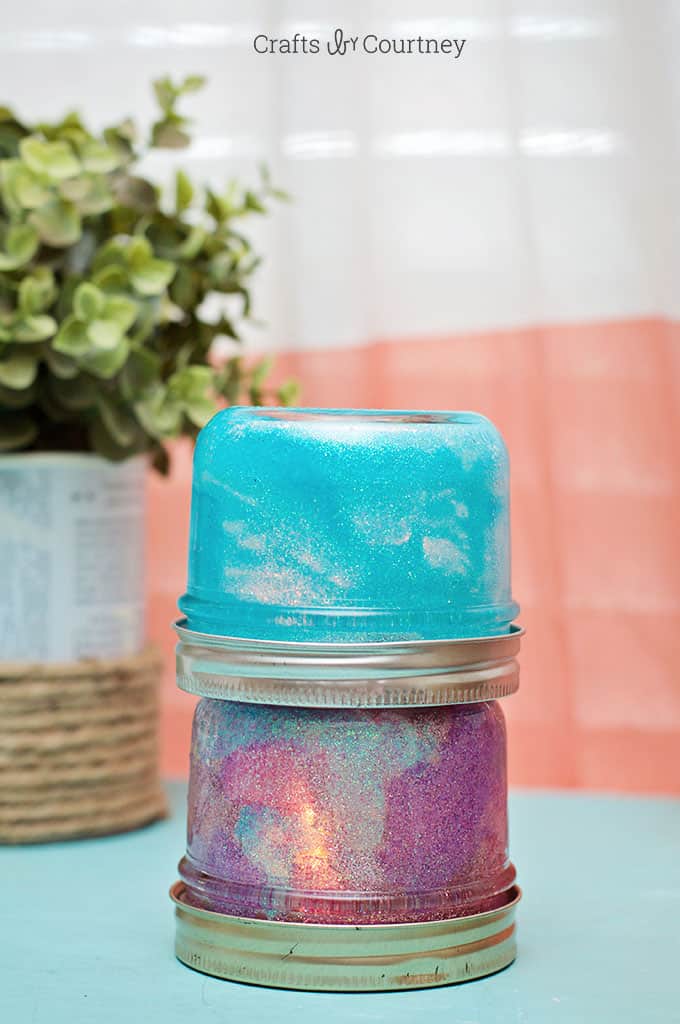 Mason Jar Night Light – Crafts by Courtney for Mod Podge Rocks!
This glittery night light is the perfect dreamy addition to your child's room. I love that it's totally portable too, so it can be taken with them if your kid ever needs to get up in the middle of the night.
Make a game from your favorite photos! This craft is super simple for young kids to enjoy and keep them entertained during car or plane trips.
Paper Mache Bowl – Ilkasblog
I think lots of kids can get behind this project. Use up scrap paper or let kids choose some printed paper for their bowls. They can use the bowls to store trinkets and jewelry.
While I know lots of adults who love Mod Podge, kids can love it too!