Check out our Craft Trends board on Pinterest!
I'm a pretty avid knitter, but I almost exclusively knit sweaters. Sometimes among the slew of never ending collars or that dreaded second sleeve (the feeling of accomplishment after finishing the first one never lasts long), I need to just finish a project. Whether it's chunky yarn, or a small result, I sometimes need to remember how great it is to finish a project. Here are some of my favorite quick knits.
Anything for babies is guaranteed to be finished quickly and look adorable. The color change in these cute booties keeps the pattern interesting, but not so interesting you won't finish in a couple of hours.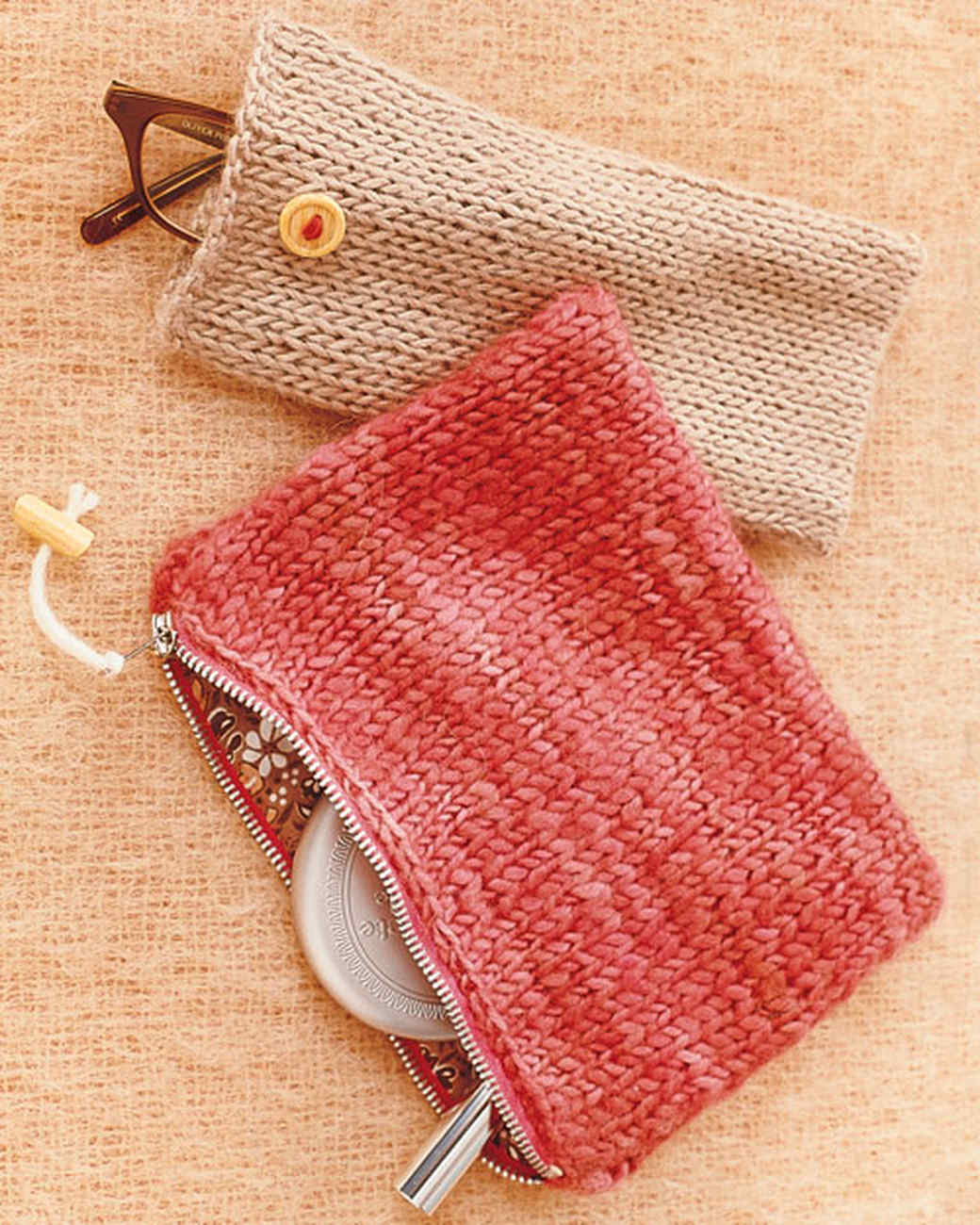 Knit Pouches – Martha Stewart
These pouches are a useful way to use up scrap yarn. Change colors or keep it simple. In the end, you'll have a finished product you will actually use.
Garter Stitch Chunky Mittens – Flax & Twine
These cute mittens are both made with chunky yarn and not very big, so you'll be surprised how quickly you can finish them. They make great holiday gifts too, so you don't have to stress about having time to finish making them this year!
Knitted Bunnies – Jo So & Sew
You can't get much easier than knitting a square. Learn how to make these cute bunnies with just a dishcloth sized square!
Knitted Book Cover – Mollie Makes
You might know someone who will be coming home on Tuesday with a ton of textbooks that need to be covered. Why not make something special that they can show off all year long?
Are you a knitter longing to finish a project? I've got even more quick knits to share at the Craft Trends Pin Board.