Check out our Craft Trends board on Pinterest!
A lot of the time, the simplest toys can be the most fun, and that's why I love the idea behind story stones. They're simple painted rocks with objects that can help build the scene for a story. They encourage kids to be creative and use their imaginations! Here are some great story stone ideas.
Customize your stones to fit your child's personality. Design the rocks based on their favorite toys, food, and places.
Weather Stones – The Craft Train
Not only is the bag too cute to handle, but these stones would be a great way to teach kids about the weather. You can ask them what it's like outside, and see what they want to do in that weather.
How to Make and Use Story Stones – Happy Hooligans
If you're not very artistic like me, you might be finding these paintings a little daunting. Don't worry! Here's how to make story stones without painting, plus some great ideas to use them!
Mix & Match Painted Rock Faces – Teach Beside Me
Kids can make these stones with you! Talk about the personalities of the characters they're creating, or just watch them make up wacky faces!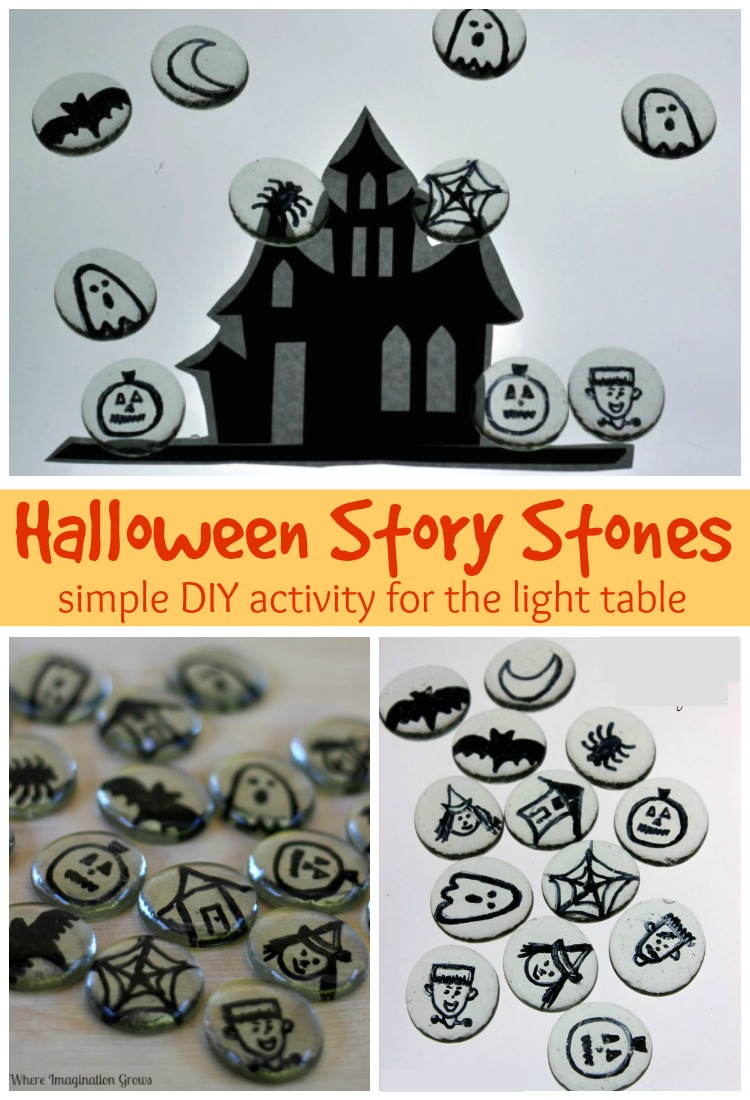 Halloween Story Stones on the Light Table – Where Imagination Grows
Take your story stones to a spooky level with these Halloween themed stones. They're see-through, so you can make them extra fun with a light table backdrop!
Are you inspired by story stones too? Check out even more theme ideas and DIYs at the Craft Trends Pin Board.