Check out our Craft Trends board on Pinterest!
To me, wind chimes just sound like summer. They make me think of sitting in my backyard with a cold drink, a good book, and a cool breeze. I'd love to replicate that at my current home, so I think I'm going to have to give one of these homemade ones a shot. But which to choose?
If your home decor style leans more toward boho, you'll love these chimes made from scrap fabric. Mix and match patterns for a laid back vibe.
Summer Time Wind Chime – Michele Made Me
I'm more used to big metal bells making sounds in the breeze, but I think this bamboo chime would transport me to a tropical location. I love the bright colors and the look of this chime.
Ceramic & Copper Wind Chimes – Poppytalk
I love the natural and minimal look of this wind chime. This one is more my personal style, and it doesn't look too noisy!
Decorative Clay Bells – A Beautiful Mess
These fun bells are perfectly imperfect and you can make them as bright or neutral as you want. These guys won't make much noise, but that might be a good thing for some of you!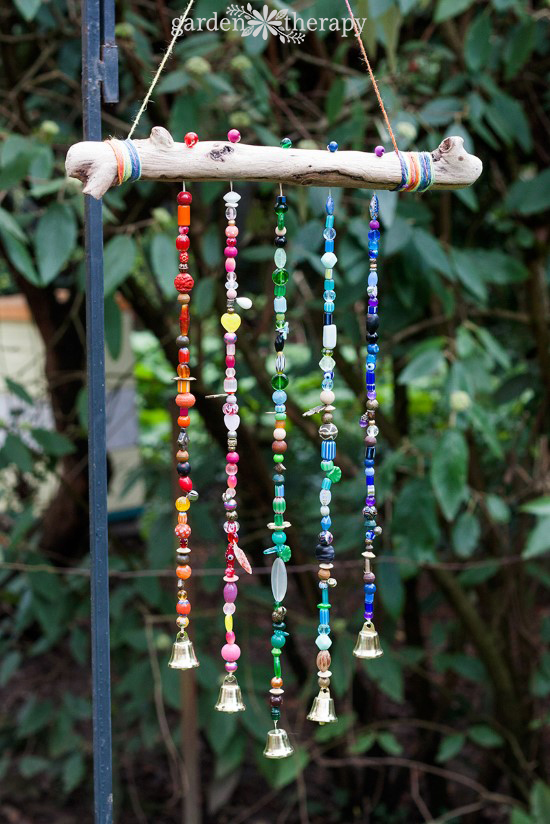 Beaded Wind Chime – Garden Therapy
Create a colorful statement and use up some of your bead stash with this lovely craft! I like that there is no pattern to the beads other than color, but you can make the strands as uniform as you like.
Are you dying to add some summer sounds to your yard? I've got even more wind chime ideas to share at the Craft Trends Pin Board!