Check out our Craft Trends board on Pinterest!
Whenever I think about Father's Day, I automatically think about ties. I'm sure not all Dads love getting ties every year, but it seems to be the first thing on everyone's mind. Why not shake things up a little bit by giving ties that have a whole other purpose? Here are some of my favorite ideas.
Run to a thrift store to pick out a tie that matches Dad's personality and sew up a glasses case in no time. It's a really useful tie gift and you can get a crazier tie pattern since Dad doesn't have to wear it.
Tie Key Ring – Greenbean's Crafterole
This is another great tie upcycle project, perfect for a Dad who is always on the go. Now he has a sentimental gift from his family right on his keys.
Quick Father's Day Idea – Bits of Everything
This is a super easy printable that any dad would love to get. Fill it up with his favorite candy bar and it will be his favorite tie he's ever received!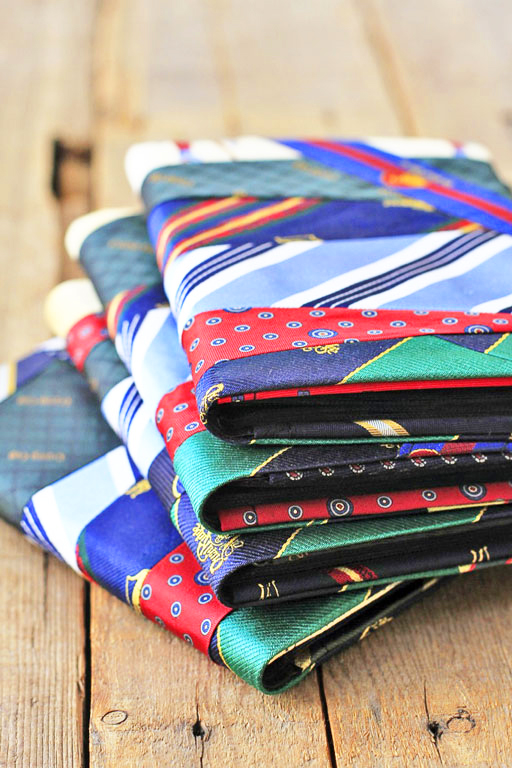 Recycled Tie Photo Album – Ashley Hackshaw
I can't think of a better way to use old ties for a Father's Day gift. Sew up a lovely memory album that looks beautiful on the outside and is full of memories on the inside.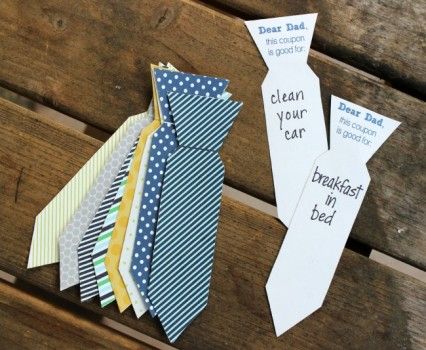 Father's Day Coupon Printables – Reasons to Skip the Housework
These printable ties are business in the front and relaxation in the back for dad. Think up some creative ways to show him you care and make your own colorful coupon book.
Looking for more Father's Day themed gifts? Check out our Craft Trends Pin Board for even more Tie-riffic Gift Ideas!