Check out our Craft Trends board on Pinterest!
Whether you celebrate with an elaborate brunch, or an intimate dinner, the Easter table is a great centerpiece for your holiday gathering. The fresh spring colors and lively accents make the home feel so welcoming and ready to embrace the changing season. Here are a few ways to decorate your Easter table.
These delicate eggs add a nice splash of color to an Easter table. They're perfect to use as place card holders or set them in a bowl for an airy centerpiece.
Quilt a Carrot Table Runner – BHG
Why not make a giant carrot table runner for your Easter bash? It might even draw the Easter bunny to your home!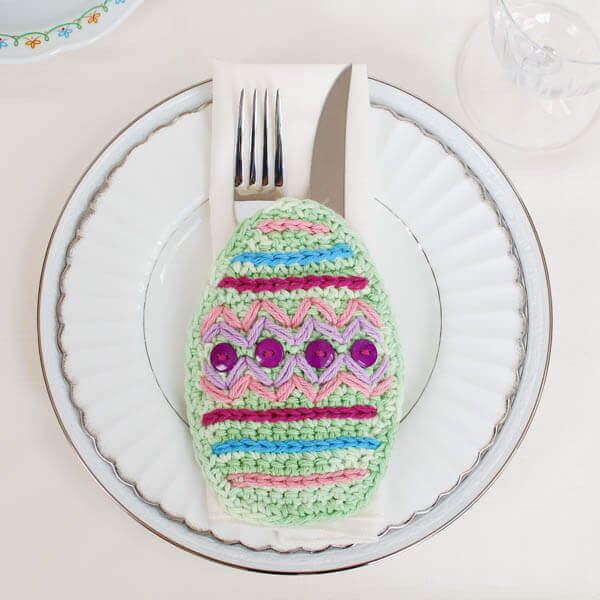 Crochet Easter Place Setting – Petals to Picots
Crochet some sweet utensil holders you'll want to use again and again. Be careful, though, these are cute enough that your guests will probably want to steal them!
Mini Eggs in Mini Peat Pots – Personally Andrea
These tiny accents for  your table are the perfect way to celebrate spring and Easter. They'll be great to snack on after the meal is finished and everyone will have a peat pot to plant some seeds for the season!
Carrot Napkin Holders – Nifty Thrifty Things
If you're not a quilter, but would love to have a carrot on your Easter table, here's an easy and adorable napkin holder for you! They look so cute laid across a plate, or sitting in a cup for a less formal occasion.
Are you celebrating with an Easter meal? Check out even more adorable Easter table decorations at our Craft Trends Pin Board.