Check out our Craft Trends board on Pinterest!
Seeing all of the bright and colorful Easter candy this time of year always gives me a sweet tooth. Everything Easter themed looks sweet enough to eat, even if you can't! Here are some of my favorite candy inspired crafts that won't give you a cavity.
I remember making these when I was little. I never wanted to eat the gorgeous and sparkly sugar egg that I had created, and they usually ended up crumbling apart and in the garbage. Now you can make your own candy egg that will last for years!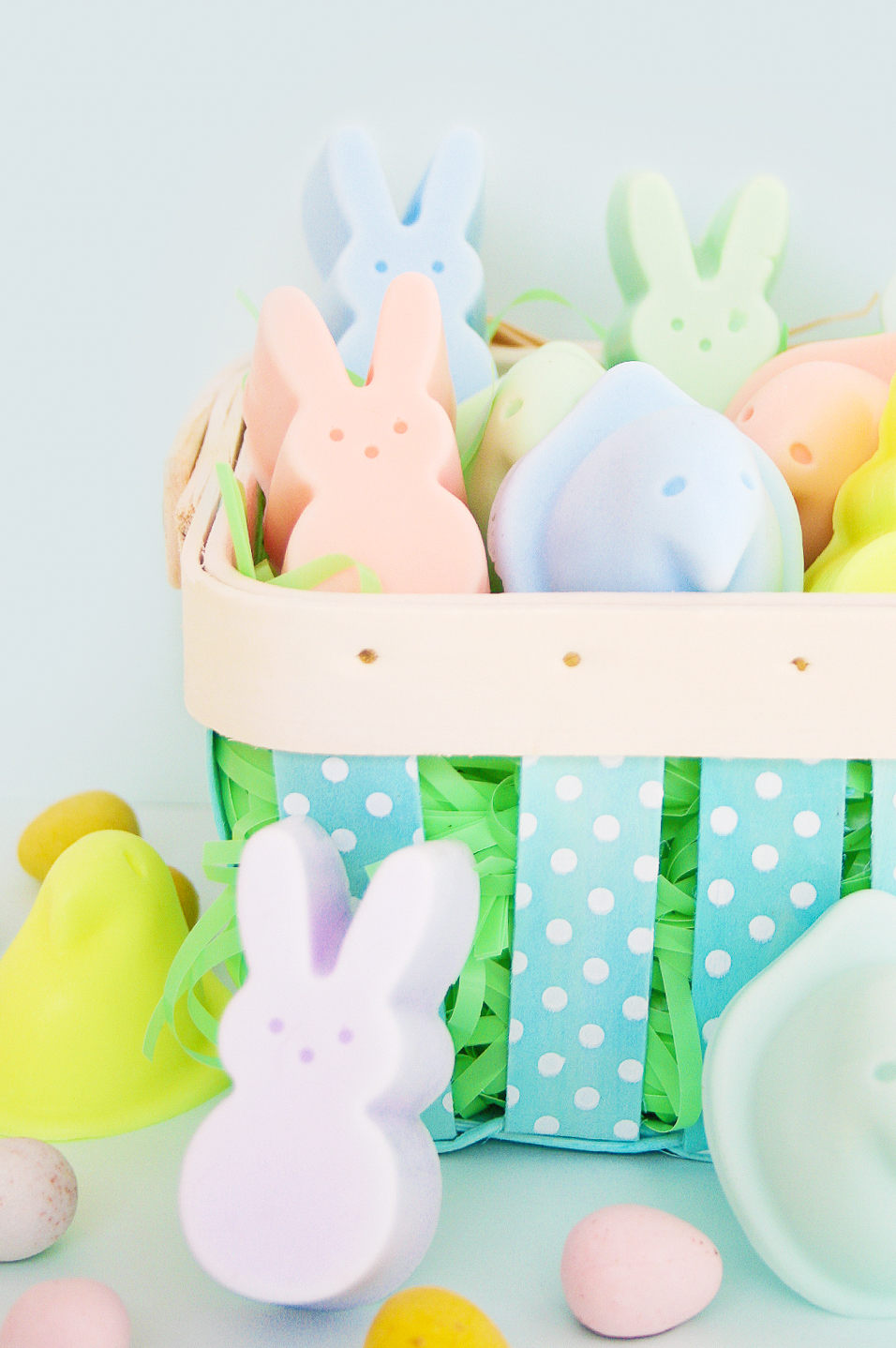 DIY Peeps Soap – Club Crafted
Peeps are definitely a polarizing candy, lots of people love them and lots hate them. Everyone can love these colorful soaps with adorable shapes! These would be a fun addition to an Easter basket.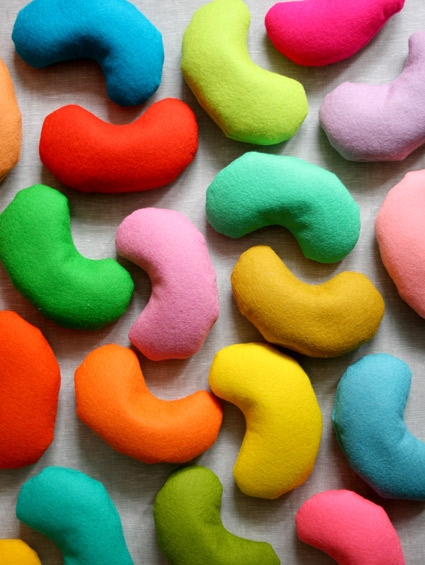 Wool Felt Jelly Beans – Purl Soho
Jelly beans and Easter baskets go hand in hand. They're one of my favorite candies to get in my basket, and I love their colorful appearance. I'm not sure what I would use these wool jelly beans for, but I absolutely want all of them.
Crochet Chocolate Easter Bunny – Doni Speigle
This chocolate bunny is too cute to eat. It's a great plush toy for a little one, or would make a fun spring throw pillow.
Peeps Bunting – V and Co.
I have one other Peeps post, the shape is just too cute and craftable. This banner is a fun way to decorate your mantle for Easter.
Do you have a sweet tooth, but don't want to eat too much sugar? Check out even more crafty tutorials that are sweet enough to eat at our Craft Trends Pin Board.