Check out our Craft Trends board on Pinterest!
I've been seeing a lot of mountains out in the crafting world lately and I totally get it. They're natural, minimal, and the shape is easy for any crafter to replicate. I love the look of mountain decor and crafting. Here are some of my favorites.
I'll admit, I've jumped on the mountain train myself. I made these fun trivets about a while back and they're super handy. You can make one, or a whole mountain range!
Mountain Desk Organizer – Ohoh Blog for Dream a Little Bigger
Keep your desk organized and looking great with this sleek mountain range. I love that there are even places to keep ugly but necessary supplies like staplers and tape dispensers hidden but easily reached.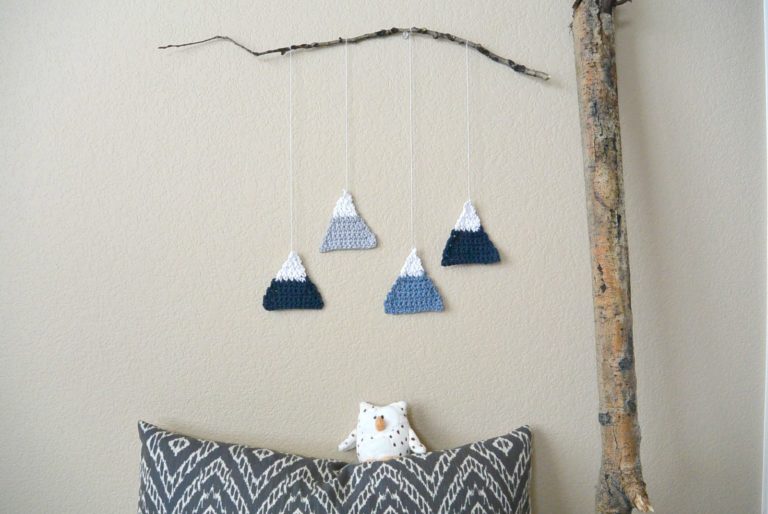 Crochet Mountain Wall Hanging – Mama in a Stitch
This textural and simple wall hanging would be a pretty addition to a nursery. I could see even doing this on a larger scale and hanging it over the head of your bed.
DIY Mountain Mouse Pad – Little White Whale
Turn a plain mouse pad into an adorable mountain in no time. I love the use of patterned fabric with this one too. It adds to the whimsical look.
Making a Maine Mountain Soap – Maine Naturals
My mom and I have gotten into soap making lately and I love always having natural and pretty soap around my house. Plus, they make great gifts. These mountains are so easy to create and super unique!
Are you into this mountain trend too? I've got even more mountain themed crafts to choose from over on the Craft Trends Pin Board. Check them out!