Check out our Craft Trends board on Pinterest!
Valentine's Day is only a couple of days away and I'm sure there are more than a few of you who haven't even thought about your class valentines yet. Instead of running to the store, try whipping up one of these homemade valentines. They're unique, memorable, and best of all: easy.
Heart & Lollipop Valentines Favors
When I was little, I loved creating paper hearts this way, so I'm sure you could talk a kid into giving you a hand to create their valentines. These favors are super cute, and so easy to make, you'll be done in no time.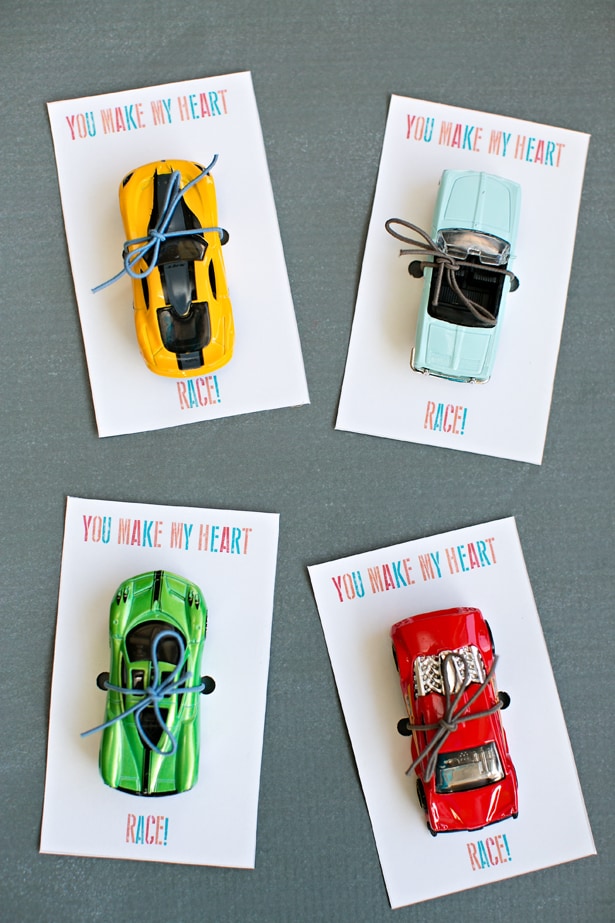 "You Make My Heart Race" Free Printable Valentine Favor – Hello, Wonderful
Printables make everything easier. All you need to do is cut, punch, and tie for the perfect non-candy valentine!
Cupid's Heart Glow Stick Valentine – Honey & Lime
Another great printable and another great non-candy valentine. Kids can help you by cutting out the hearts and then they'll be ready to show off their awesome valentines in no time.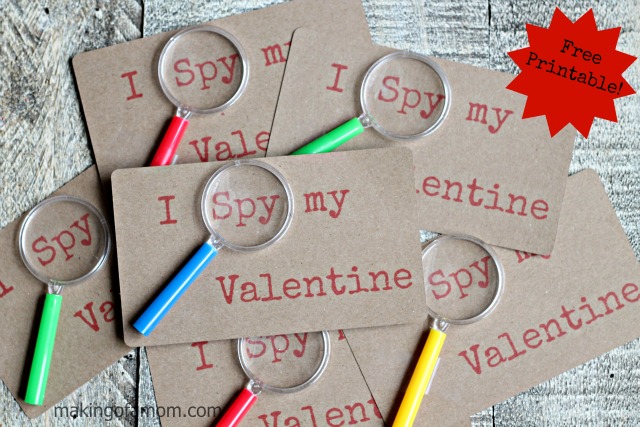 I Spy My Valentine – Making of a Mom
I just think these valentines are so cute in every way. They are simple, but so creative and fun. The kids end up with a really unique gift too!
Printable Dinosaur Valentines – Alice & Lois
I feel like I had to include these simply because the word "friendasaurus" is absolutely adorable to me. These printable valentines are so cute and can be finished in a matter of minutes.
Are you looking for some more valentine ideas that your kids will love and you won't be pulling out your hair to create? Head over to our Craft Trends Pin Board to find even more easy valentine ideas.