One of the best parts of Christmas for any kid and family is the chance to decorate the tree and relive the memories that each ornament brings. Homemade ornaments are some of the most fun to look back on. Here are some fun DIY ornament ideas for kids of any age.
Sparkly Sweet Lollipops
Make some fun and sparkly lollipops in each child's favorite color. These are very quick and adorable ornaments for kids of all ages. Paint the year on each one before you cover it in glitter to make it even more personal!
Photo Ornaments – smART Class
Add some extra fun to your ornament making by putting a photo on you child's favorite Christmas character. Kids can decorate their characters with anything you like and these photos will be super fun to pull out each year.
Salt Dough Fingerprint Christmas Tree – Messy Little Monster
This is a super fun and personal ornament that would make a great add-on gift for grandparents and parents. Kids of any age can get involved and it can be made with items you already have in your home.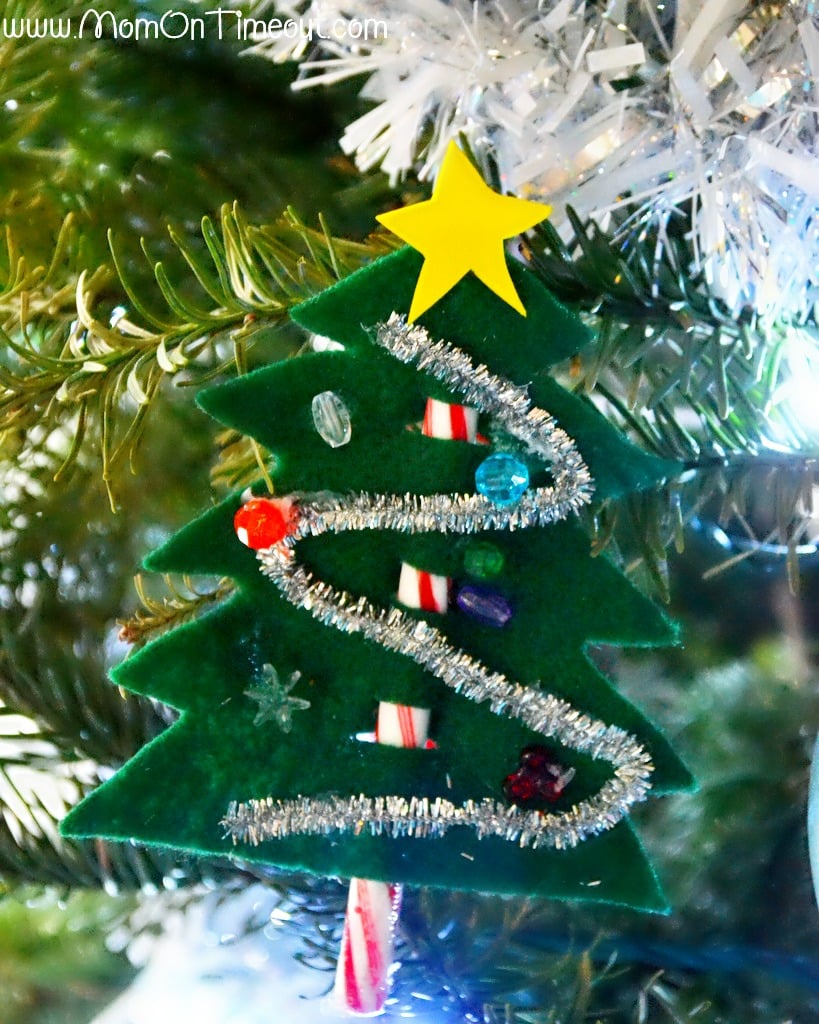 Candy Cane Christmas Trees – Mom On Time Out
If your kids love decorating the big Christmas tree, let them decorate their own little trees too! These make a fun and easy gift for friends with a sweet treat!
Handprint Snowman Ornament – Creative Simplicity by Trish Sutton
Create a fun snowman family with a kid's handprint. They can decorate the snowmen however they please. This makes for a super cute and quick ornament for your tree.
Decorate your Christmas tree with homemade ornaments this year. They're so much fun to pull out every year and make great keepsakes for the kids when they're older!