Check out our Craft Trends board on Pinterest!
I'm a huge fan of garlands for any occasion. I think they add some fun whimsy to seasonal or just regular home decor. Paper garlands are great because they're easy, lightweight, and inexpensive. Check out some of my favorites for any occasion.
Print out the free bird and egg templates to create this garland, and add a little pouf with an adorable pom pom! I think these make a fun fall decoration, or string them up in a classroom while you're learning about birds!
Birthday Candle Garland – Alice & Lois for Julep by Minted
Got a birthday coming up? Create a cute and colorful garland for the party! You can design these adorable candles in colors to match your theme. Drape them on your porch or mail box so people know where the party is!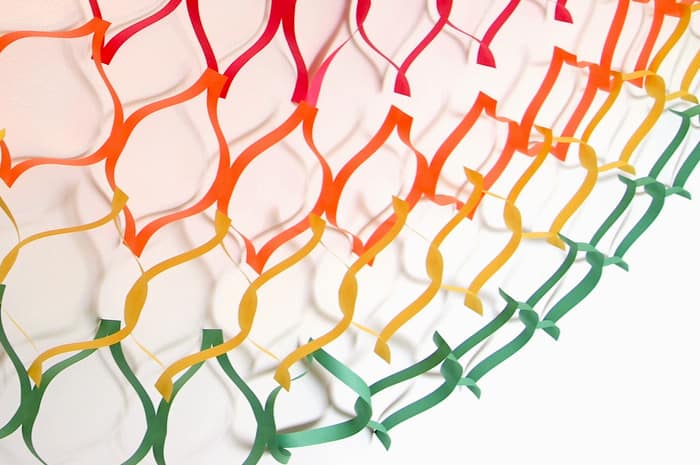 Colorful Paper Garland – DIY Candy
This is a super easy way to put together a colorful photo background or create some last minute party decorations when you realize you're out of crepe paper. This is a great project to get the kids involved with too. They'll love watching their garland stretch out from a simple piece of paper.
Paper Bow Garland – Honey & Fitz
How adorable are these colorful bows? They're perfect for a baby shower or little girl's birthday party. They might be cute enough you won't want to take them down when the party is over.
DIY Popsicle Garland – Jane Can…
I'm not quite ready for summer to be over, so I'm really loving this colorful popsicle garland. This would be great for a pool party and you can have kids choose their favorite flavors to add to the garland.
Are you a fan of garlands? If you've got a different kind of party in mind, check out the Craft Trends Pin Board for even more paper garlands to make.