We are quickly closing in on Fall and one of my favorite things about the changing weather is the chance to start knitting some cold weather accessories. There are so many beautiful things to make, I've already got a list of things ready to go now that it won't be too hot to have some wool in my hands. Here are some more things I'm adding to my list:
This is a pattern of my own creation, and I think it's a really fun and quick knit. I've made these a couple of times with different cable variations and even a couple of mittens. They're really great if you're new to cables and make a wonderful gift.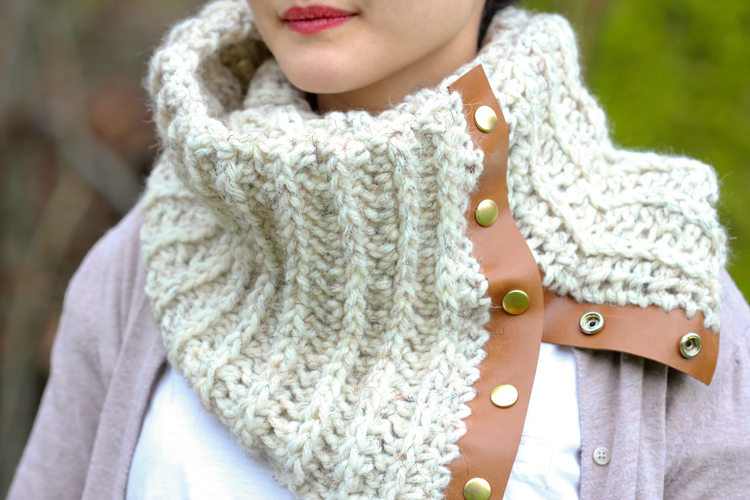 Crochet Leather Snap Scarf – Delia Creates
How gorgeous is this cowl? It looks super cozy, and I think the leather detail adds a really interesting and unique touch to a simple project.
Upcycle some old jeans into a funky scarf in no time. This could look really cool with a bunch of different washes of denim and is super warm for once the weather cools down.
Snow Day Slippers – Gina Michele
The name of these slippers lets you know how long it will take to make them. One snow day is all you need to have a pair of cozy slippers you won't want to take off.
I get made fun of a lot because I am always cold in the office. I'm the only one with a space heater and am constantly trying to warm up my hands. I might need to make one of these to keep me warm while I work.
I'm really excited to use my crafting to help keep me warm as the weather cools. Plus, is there anything better than sitting inside on a cold day with a knitting or crochet project and a cup of tea?