As it has annually for the past 21 years of my life, Father's Day 2016 has snuck up on me. In my defense, I didn't really care much about holidays for the first 5 or 6 years. However, now I don't have an excuse, and with these awesome DIY gifts, neither do you! Disclaimer: I sought out all of these crafts with my own dad in mind, because I think he's pretty cool, so they all have a little Papa Hill essence to them!
Is it a rule that all dads have about a million pairs of reading glasses? Or is that just mine? Papa Hill buys multi packs or readers about once every month or two because he either loses them or ruins them. Problem solved with this nifty craft that keeps your glasses free from scratches and easy to find!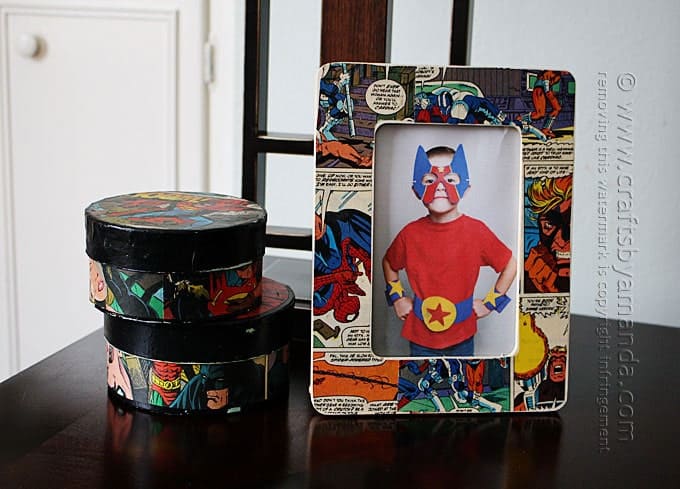 Decoupage Comic Book Frame – Crafts By Amanda
How cute is this picture frame for the comic book loving dad? I love giving Papa Hill picture frames featuring my sister and I for Father's Day – it's like a friendly reminder that we're the reason he has another holiday to be celebrated on his behalf. Plus, I really like that it's super easy to customize. My dad isn't big on comic books, but he does love the Sunday paper funnies, so maybe I'll have to give that a try and see if it turns out just as adorable!
Kid Made Scribble Mug – I Heart Arts n Crafts
The Dad + Coffee relationship has always, and will always, be a thing. Therefore, a personalized mug for Father's Day will always be a great gift. This craft is awesome because it can be made by anyone – from your littlest kiddo to your oldest. Have fun with different stickers, letter fonts and sizes, and even sayings! (I'm thinking something along the lines of "thanks for always lending me your car when I'm out of gas". Too long?)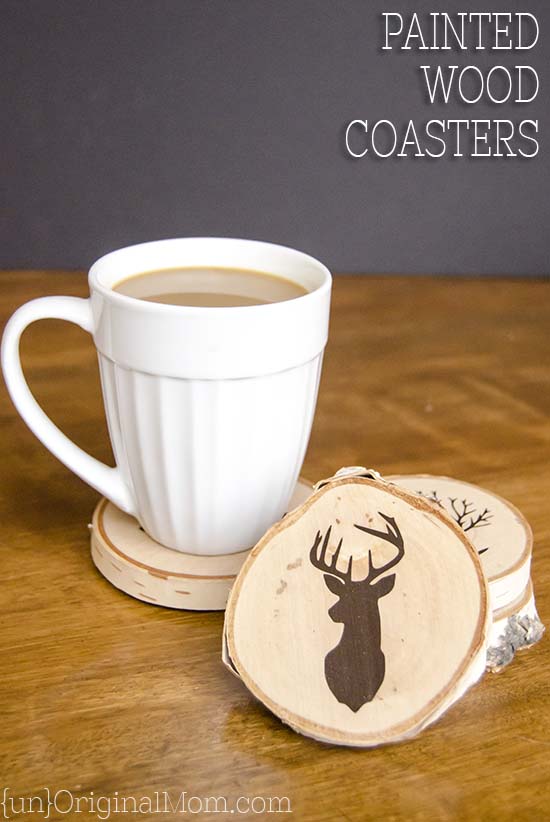 Painted Wood Slice Coasters – Unoriginal Mom
Let's just say that if I decide to make these for my dad this year, I'll be making a couple extra for myself. These are absolutely adorable! This crafty mama used her Silhouette machine to make personalized designs, but pre-made stencils will work just fine as well. I love how much flexibility these have in terms of personalization.
Playing Card Scratchpads
I am always finding sticky notes all over my house with random things written on them and never know if they're okay to recycle or if they have some critically important information on them. This way your dad or hubby will be able to keep all of his random numbers and letters in one safe place, just so long as he doesn't lose the scratchpad too (see above "stuff" holder)!
PS: If you end up putting off Father's Day preparations (like I inevitably will) you can never go wrong with having your kids make a bundle of coupons, from mowing the lawn to washing the car, dads love a free pass on manual labor. Happy crafting!