Check out our Craft Trends board on Pinterest!
If there's one thing that reminds me of summer more than anything else, it's that first bite of a perfectly ripe and juicy watermelon. I have so many memories of camping and barbecues where I ate way too much watermelon with my dinner. In addition to their delicious sweetness, the bright colors of watermelons make for the perfect summer craft projects!
This watermelon banner is a fun summer craft that gets the whole family involved. It's an adorable decoration for your next barbecue and kids of all ages can enjoy helping to make it!
Watermelon Soap – My Frugal Adventures
How sweet are these colorful soaps? They're easy enough for a kid to create and would make a great end of the year teacher gift.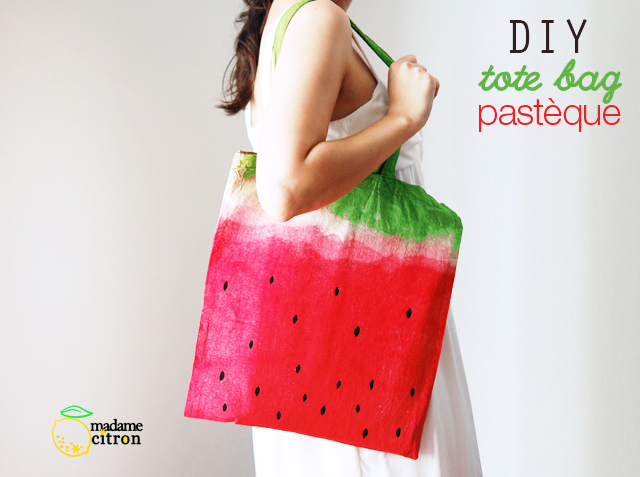 Watermelon Tote Bag – Madame Citron
I would love to use this bright, summery tote for a beach bag or to carry to the farmer's market. I love the almost watercolor look to the bag, and that it's a little bit of an abstract interpretation.
Watermelon Paper Bowl – Handmade Kids Art
Kids can paper mache these funky bowls to give as gifts or decorate their rooms. I wouldn't mind making some of my own!
Dip Dye Watermelon Tee – Bachman's Warbler
I love the natural look of this tee and think it's the perfect addition to anyone's summer wardrobe. I'm afraid if I make one, I won't be able to stop. Everyone I know will be getting watermelon tees this summer.
Are you like me and can't get enough of these watermelon crafts? Check out our Craft Trends Pin Board for even more sweet watermelon craft ideas!