Whether you're experiencing the unseasonably warm weather we've been having here in Portland or the strangely chilly weather in the NE these bright tie dye crafts are sure to be a crowd pleaser. Traditional tie dye can be kind of messy so I'd recommend a warm day in the backyard for those projects, but the Sharpie tie dye experiments and the tie dye clay can definitely be indoor activities as well. I hope you enjoy these Tie Dye favorites!
Clay is fun and easy to work with for kids and adults. The bright mix of colors is fun to create and use to decorate clay pots and coasters. These would also make great gifts for teachers and grandparents!
Polymer Clay Pot and Coasters – By Brittany Goldwyn
My nieces love this project. They are amazed by the Tie Dye effects we can create with Sharpie markers, and the results are just as fun to wear!
Sharpie Tie Dye Kids' Science – Playdough to Plato
This would make a great activity for an outdoor birthday party or picnic.
Squirt Gun Tie Dye Technique – 3 Little Greenwoods
Once your little ones master their Sharpie Tie Dye skills they can make these beautiful coasters as presents or to use at home.
Sharpie Dyed Coasters – My Frugal Adventures
Finally, a traditional Tie Dye tutorial. I haven't tie dyed t-shirts since I was a kid so I want to make sure I've got the right idea. This blog has tutorials for many of the classic and bold tie dye patterns you love.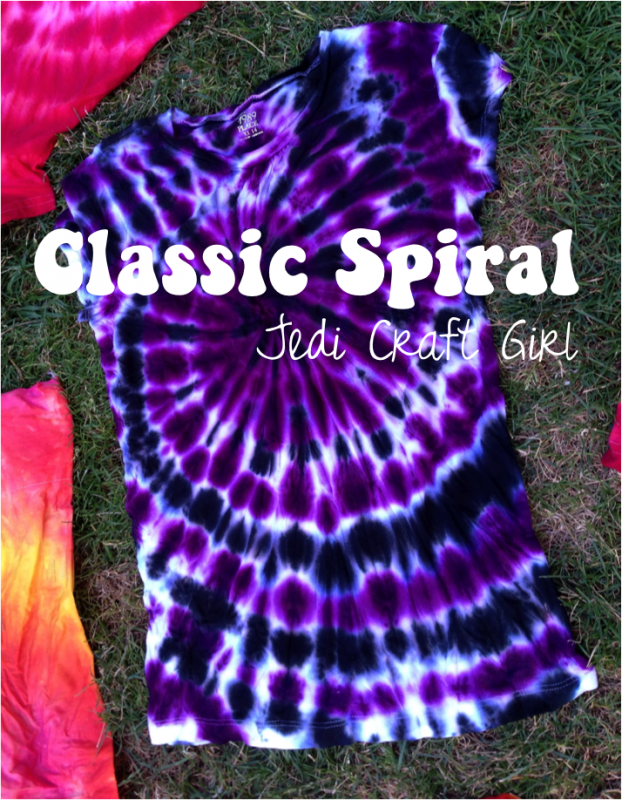 Tie Dye 101 The Classic Spiral – Jedi Craft Girl