Check out our Craft Trends board on Pinterest!
With spring in full swing, I'm looking for any excuse to spend time in the beautiful weather. But I'm always looking for more time to spend crafting. This collection of crafts using products found in nature is the perfect solution. Spend some time outside gathering materials and create something beautiful!
This wreath screams springtime for me with these flowers made from painted pinecones. In the northwest, we have plenty of these around any time of the year, it's just a matter of going out for a fun walk.
Rustic Twig Frame – eHow
This frame looks so natural and pretty. You could make one as a memento from a camping trip to give as a gift or keep to decorate your home with some rustic charm.
Twig Houses – Life is a Party
These minimalist houses look like a piece of high end decor to me. It's so surprising that something this pretty can be made from items found in your own backyard!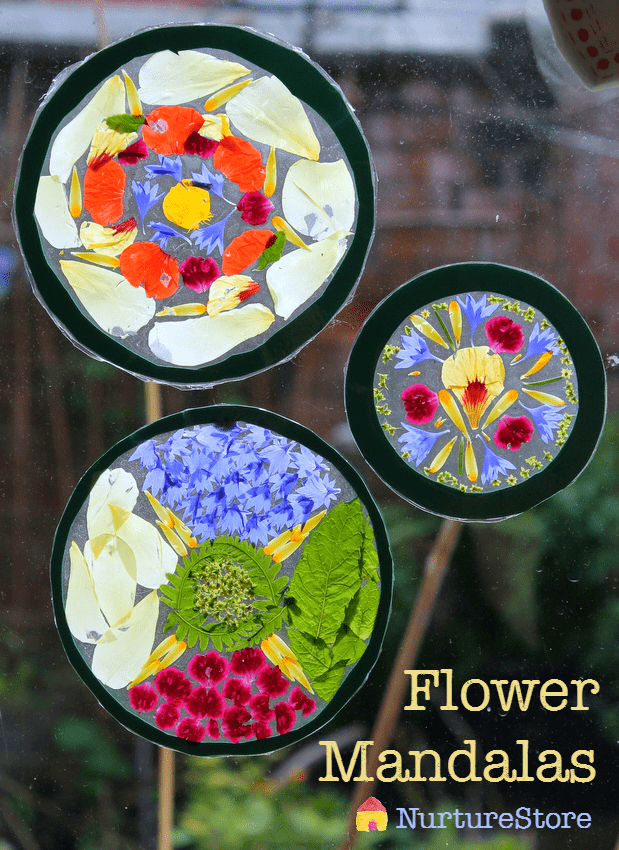 Flower Mandalas – Nurture Store
As a child, I used to love pressing flowers. This is a really beautiful way to show off the gorgeous colors found in nature. I would have had so many of these hanging in my window as a kid, I probably wouldn't be able to see out.
Wooden Branch Buttons – Shrimp Salad Circus
Buttons made from branches?!? How cute! These little embellishments would be a great way to add some rustic charm to a scrapbook page or fabric project.
Have you made anything from something you found in nature? We'd love to see! Share in the comments, or send an email. If you need more reasons to go outside, check out the Craft Trends Pin Board for more nature crafts.