Not to say that I don't enjoy cozy winter nights at home playing games with the family, but at this point in winter I start craving more light. This week I've been collecting Bright Lights and Candle Making crafts to make with the kids. Candle-making usually requires adult supervision so most of these projects are family style crafts to brighten and warm your home this season.
This candle lighting craft uses almost completely recycled materials and items you likely have around your house. This makes for a relaxing evening activity for kids and adults.
Brightly colored crayons make beautiful cheerful candles!
DIY Crayon Candles – Adventures in Making
I vaguely remember making ice candles at camp – here's a tutorial to remind the grown ups how to make these iconic candles. Older kids can help with most steps of the process with adult supervision.
Recycle Old Candles and Make Ice Candles – Hello Glow
These would be really fun to make at the beach, but if the beach is too cold and rainy this time of year (as it is here in Oregon) you can also use sand from the sand/sensory table or from a craft store. The finished product is beautiful enough to lighten your home and spirit all year long.
Sand Candles – Child Central Station
Kids will love watching these painted jars transform into brightly lit galaxies!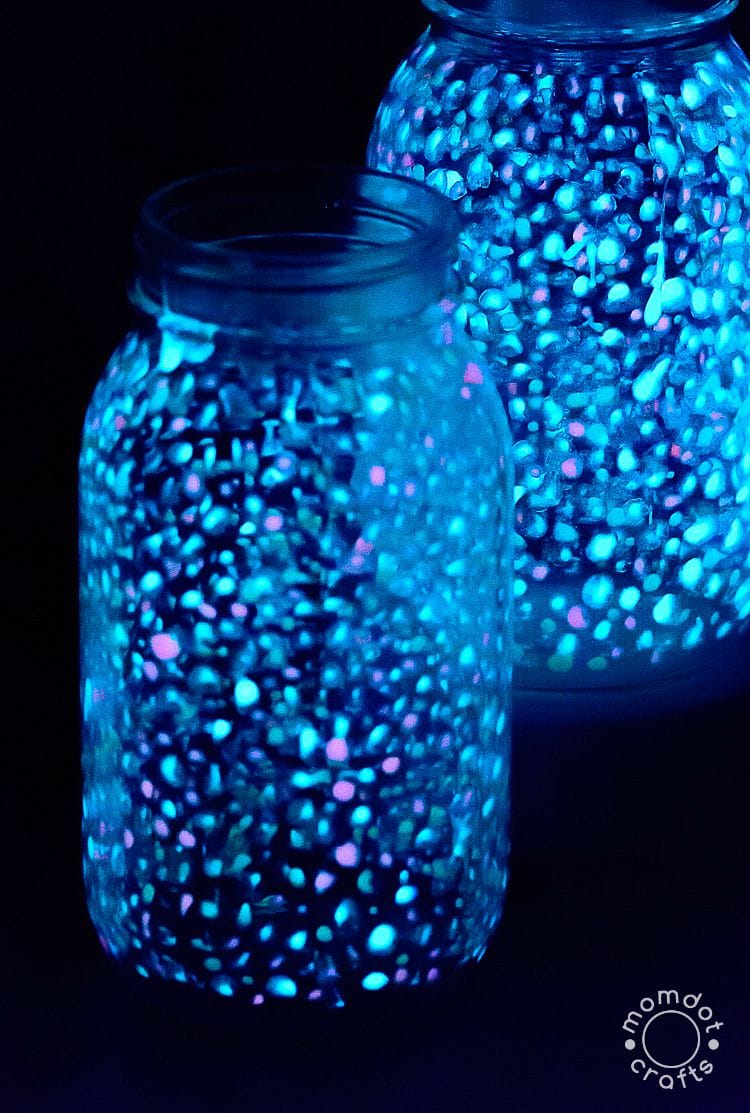 Galaxy Jar Tutorial – Mom Dot Crafts