By Craft Trends Contributor, Lacey. Check out our Craft Trends board on Pinterest!
As fall comes into full swing, the colors and designs of fall leaves have started to be integrated into the craft world once again. Fall is my favorite season with brisk air, new classes, and hot chocolate. Not to mention the colors of the changing leaves I'm fortunate enough to be surrounded by in the Pacific Northwest. Not surprisingly, people draw inspiration from these changing colors in many ways. One of my favorites is through crafts. Here are a few of my favorite crafts highlighting the changing colors of fall.
Fall Leaves Wreath – Think Crafts 
Made with a hula hoop, this wreath is an inexpensive craft to highlight the colors and general feeling of fall. I love the look of the fraying burlap and that this wreath is perfect for the season. A perfect, fall, way to welcome people.
DIY Falling Leaves Garland – House of Jade
I would have never guessed this garland was made from a bag of artificial leaves bought from the dollar store. The fact that the glitter still reflects the colors of fall has me chomping at the bits to make this garland myself.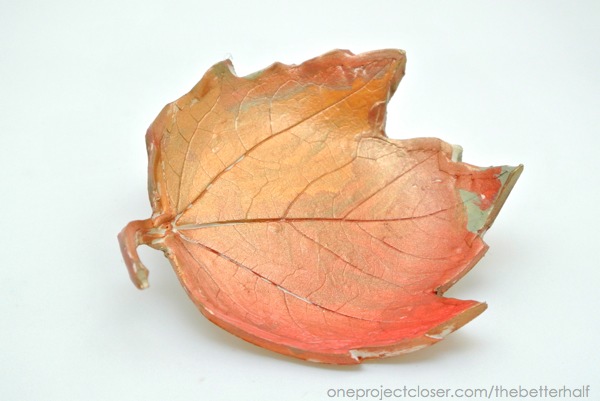 DIY Clay Leaf Bowls – Debbie Doo's
This leaf bowl would be the perfect gift idea or a fun placeholder for large family dinners. Making and displaying these would add a touch of the season to your home in the best way possible.
Leaf Suncatchers – Fun at Home with Kids 
Speaking of adding a touch of the season, make sure to extenuate the sunshine of the season with these leaf suncatchers. The tutorial is perfect for getting kids involved and the colors are at once vibrant, and representative of the changing season.
Real Leaf Project – Just a Girl Blog
Feeling overwhelmed by leaves yet? Because here's a leaf made from leaves. If  you're looking to fully capture fall, this craft will do the trick. The effect of the wood as the back drop adds to the final effect.
Are you as excited about fall as I am? Let me know about your favorite fall crafts in the comments below. Check out some other fall leaf crafts we've been posting on our Craft Trends Pinboard!