Zentangle has become such a popular and creative hobby and the more I try it the more I understand why! Zentangle is a style of drawing or doodling in which the repetition of a variety of patterns creates dynamic, unique results. Zentangle drawing can also be quite relaxing. This method requires both creativity and dedicated focus. This art form does require fairly advanced fine motor skills so these projects are geared mostly towards school aged children and teens.
This first project is very involved and is therefore age appropriate for older children and teens, but the project is so unique and the results so beautiful that I find this tutorial really inspiring.
Embossed Foil – A Faithful Attempt
This  tutorial is my favorite because it is narrated by kids for kids, making the directions extremely easy to follow. The aluminum foil gives this project extra sheen and texture that would make beautiful decor in the kids rooms. I haven't tried yet, but I think this would also make a sturdy beautiful cover for kids scrapbooks and journals.
 Colorful Zentangle Art: Easy Aluminum Foil Kids Project – Lasso the Moon
This next project would be a great, relaxing craft for the hectic week leading up to the first day of school. These bookmarks will add a beautiful personal touch to those text books! They would also make lovely additions to presents.
Doodled Water Color Bookmarks – Atop Serenity Hill
This chameleon project would be fun for kids just learning the art of zentangle.  My nieces are crazy about lizards, so this print out is perfect for them, but older kids can improvise this project by drawing their favorite animals and share their designs with younger family members as well.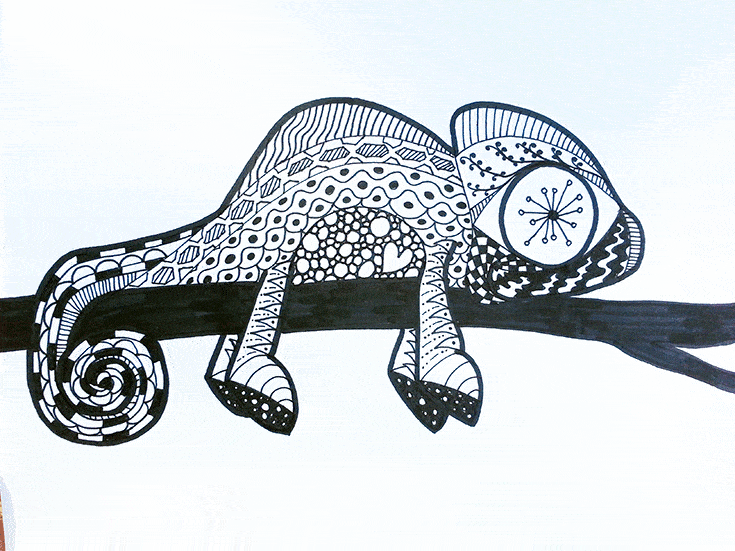 Chameleon Zentangle Art Project – The Crafty Classroom
The Arte a Scuola blog has so many wonderful ideas for teaching art. The following project is a really terrific art lesson for teaching about color and contrast.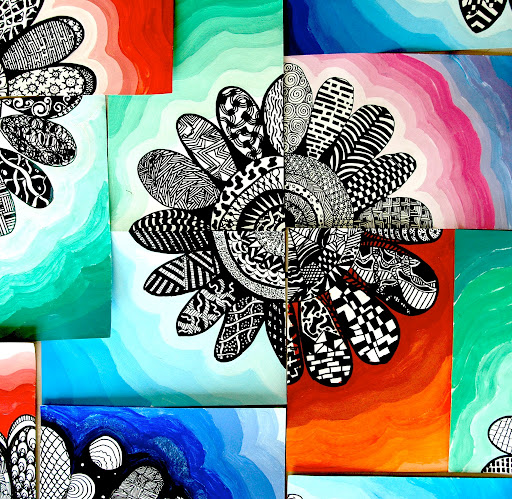 Zentangle Flowers with Tempura Value Background – Arte a Scuola
These flextangle paper toys are fun to make, educational and fun to play with! This activity can also be altered for a variety of ages and abilities.
Paper Toys: Flextangles – Babble Dabble Do
The Four Season Tree project combines the theme of seasons, the experience of cool and warm colors, the artistic process and the creativity of designing patterns – a perfect project for school aged children.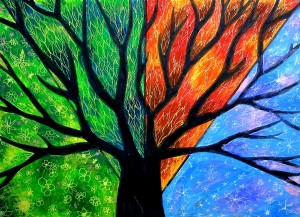 Tree Four Seasons – Arte a Scuola