I was very into stickers as a kid.  I didn't use my stickers in crafts though, they were too precious to me, instead I collected and stored them in a large photo album and occasionally traded with my friends. Here are some crafts, toys and activities you can create while preserving these precious stickers.
Here's a recycling craft perfect for any age. Grown ups can help transform the milk bottles and kids can use adhesives and stickers to give these upcycled elephants character.
Milk Bottle Elephant Toddler Craft – There and Back Again a Mother's Tale
 Grown ups and older children can prepare these activity books for younger children to enjoy on long car trips or rainy days. Be sure to include plenty of bright stickers in a variety of sizes! Using stickers provides great fine motor skills practice for young children.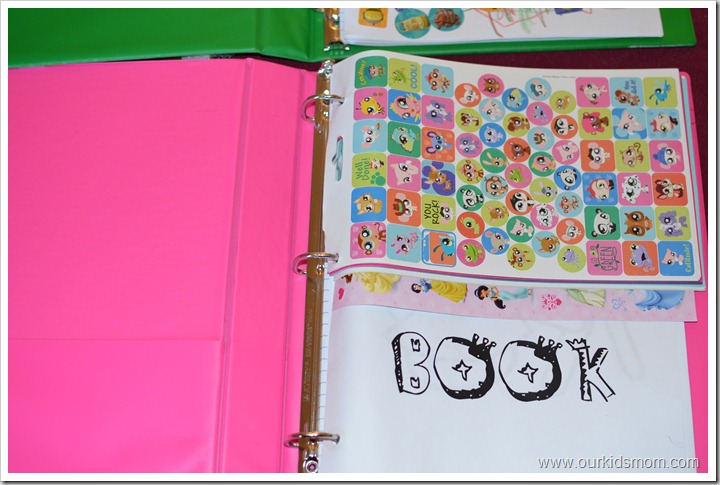 Homemade Activity Book – Our Kids Mom
 Sticker magnets are fun for imaginative play at home or on the go.  Grown ups and older children will need to do much of the prep for this sticker activity as well, but the results can be enjoyed by all!
Sticker Magnets – The Creative Homemaker
I'm not sure why but I was obsessed with window clings as a kid. This activity allows your kids to personalize and create their own window stickers for play, and decorating.
Make Your Own Window Stickers – Growing a Jeweled Rose
Story stones are one of my new fascinations. There are so many great ways for you and your kids to create your own story stones and your own stories. Story Stones are a perfect way to preserve favorite stickers and integrate them into play and narrative.
Homemade Story Stones – Happy Hooligans