When I worked full time as an early childhood teacher the children in my care began listening to, and playing music from an extremely young age. Singing, playing instruments and dancing was something we could enjoy together as a community. The only problem with playing instruments with toddlers is that they tend to get slimy and break easily and replacing them can be expensive. Here are some instruments you can make with your children at home or in the classroom that they can enjoy crafting and playing for years to come.
I remember being transfixed by Rain Sticks as a child, I wanted to play with them constantly and I really wanted to know what made them work. This tutorial gives your child the opportunity to do both, and of course to decorate their very own Rain Stick.
Rain Stick Tutorial – The Imagination Tree
The following tutorial offers instructions for how to turn your own recycled bottles and cans into brightly colored maracas that won't split and leak.
Homemade Shakers & Maracas That Won't Split – Let's Play Music 
The next blog post not only teaches how to make your own traditional Irish drum but also offers instruction for how to play it.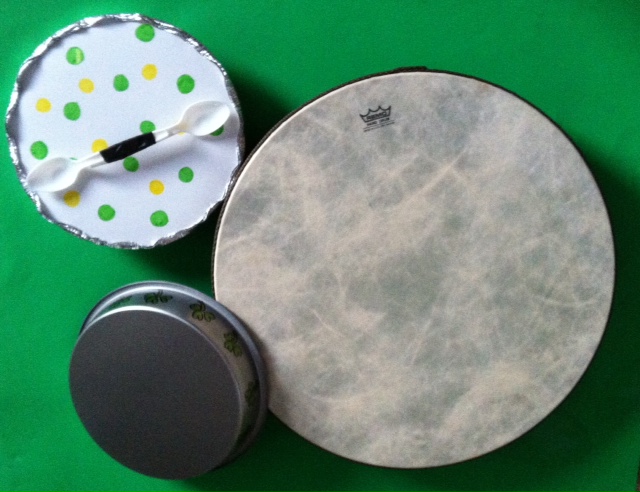 Make Your Own Bodhran Irish Drum – Tiny Tapping Toes
In this tutorial kids can learn to make and design their own African Thumb Pianos using materials you probably already have at home. These would be so much fun in a marching band around the neighborhood!
African Thumb Piano – Zylie & Friends
Kids can upcycle tin cans from your recycle bin into awesome mini drums. I'm picturing an earth day parade!
 Mini Tin Can Drums for Earth Day – Make and Takes
 My niece is enamored with harmonicas. I can't wait to teach her how to make her own in the color of her choice!
Popsicle Stick Harmonica – Housing a Forest