Since moving into my new house I have been on the look out for budget friendly decorating tips. I've been scouring antique malls for solid inexpensive furniture and searching the internet for inspiring tutorials to personalize and refurbish my furniture finds. Decoupage with favorite fabrics and card stock and Mod Podge seems like one of the most inexpensive, fun ways to make over furniture. Here are some of the best tutorials for projects I'm excited to try out.
I was reluctant about setting up my office and filing system until I found this great tutorial on making over metal file cabinets. What a brilliant idea, and a great way to inspire me to keep up with  my paperwork.
 Decoupage out of Control – Sunflowerlin
This step by step tutorial offers valuable expertise and excellent tips for mastering the art of Decoupaging Furniture. I'd like to re-make a table like this one for my little niece who is just learning to read and write and loves crafting!
How to Decoupage Furniture – Refunk My Junk
I can't wait to try the techniques used to remake this chest of drawers.  The process is a bit involved, but the tutorial is easy to follow and the end result is stunning!
Bow Front Bird Chest – LindyCottageHill
I'm always finding fabric and saving it for when I'll know how to use it, but the idea of actually 'reupholstering' furniture is completely out of my league, that's why I love this craft! What a great, inexpensive way to use garage sale chairs and fun fabric to redecorate.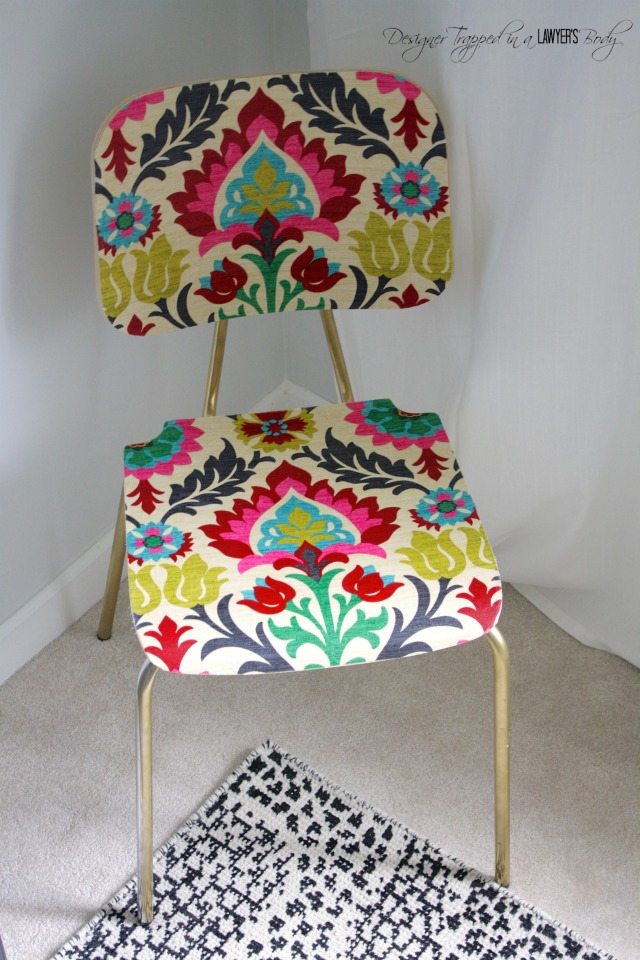 DIY "Upholstered Chair" – All Things Thrify Posted by Designer Trapped in a Lawyer's Body
Here's another in depth tutorial on how to Decoupage Furniture. This one shows how to decoupage an entire chest of drawers. Now that I've seen this beauty, I need to find some pretty blue and white paper and/or fabric for my own furniture finds.
 Using Decoupage – Poppytalk
This tutorial uses Tin Foil to decoupage a nightstand. What a brilliant way to use what you have to create a much sought after style.
Tin Foil Nightstand – Vintage Revivals