By Craft Trends Contributor, Gillian from the blog Dried Figs and Wooden Spools. Check out our Craft Trends board on Pinterest!
My family has always collected nativity sets and each Christmas we pull them out of their boxes, unwrap them and set them up. China, hand carved, antique metal, we have an array of them and love each dearly. But when my oldest kiddo was still just barely toddling around the house, he was, of course, instantly attracted to them and wanted so badly to play with all those little figurines. I think most kids are drawn to Nativity sets. It combines all sorts of things they love. Little dolls, a story, wee animals, why wouldn't they want to hold and play with them. So we put the fragile and precious sets up on a high shelf and got to work on some kid friendly sets that are still his favorite all these years later. If your little ones would love a Nativity set (or two!) that they can play with and maybe even help make, here are a few of our favorite ideas to get your crafting started!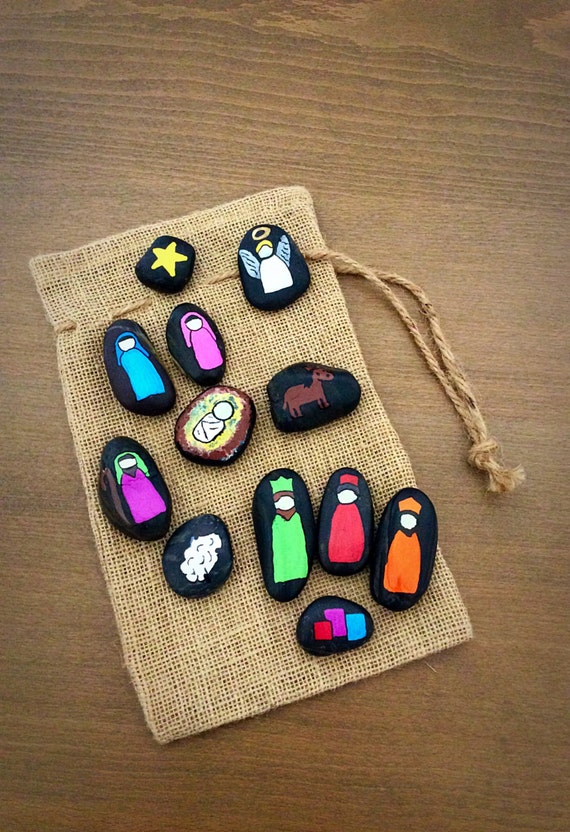 Nativity Scene Story Stones – Starry Girl Etsy Shop
These Nativity Story Stones are such a great idea! Not only are they easy to make and personalize, they make a fun take-anywhere game that will keep your kiddos busy this winter while you are out and about! These would also make fab gifts for other little kiddos in your life so while you've got out the paints and stones, why not make several sets?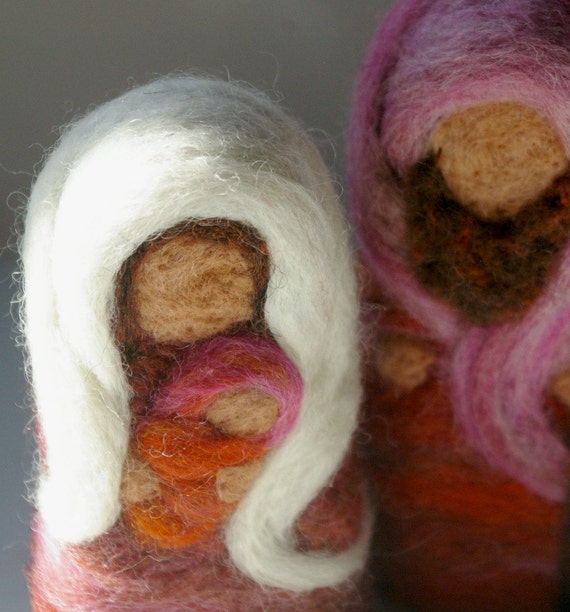 Waldorf Inspired Nativity Scene – Beneath the Rowan Tree Etsy Shop
Since I'm a fiber fanatic, I'm always on the lookout for beautiful craft projects for my fiber loving fingers and this lovely little Nativity is just the ticket! Needle felting and wet felting with kids is a great introduction to fiber crafts and they love to see the things they can create with just a little wool so this would be a fantastic project to get them started! Plus, it's just so darn cute!
A Felt Nativity Story – Stay At Home Educator
Kids love flannel boards and a Nativity themed one is sure to be a hit around the holidays and allows the littlest ones to tell the story over and over again and to arrange things just the way they like. In addition, you can customize it to whatever colors (or animals in the manger) your kiddos want.
Have you made a kid-friendly Nativity set for your little one? Tell us about it or send us photos! We'd love to see what you are creating! And check out these and other sweet Nativity projects on our Craft Trends Pinboard.