If you have a creative child around, there are many great craft supplies to keep them busy, and keep you worry-free. Keep the right supplies on hand, and crafting with your kid can be fun and help you build memories that can last well into their lives.
I'm a huge fan of homemade gifts, but one thing that always steers me away from making them is it's hard to come up with something that a person will truly use and enjoy. This goes double when kids get involved. Here are some great ideas for gifts kids can make that the receiver will actually use and love.
This silver pendant is perfect for a grandmother or Mother. You can include a thumbprint for each child and kids can have fun stringing the beads onto a necklace as well. I also think this would make a great keychain for a stocking stuffer.
DIY Personalized Candles – Kylie's Korner
Here's a great way to take a work of art off the page and onto something that can be used. Even the youngest child can create a pretty candle with a sentimental meaning.
Colorful Citrus Painted Towels – Making Home Base
Grab some coordinating colors and let the kids go crazy creating their own tea towels. I love the citrus print, but any fruit or vegetable stamp will do well.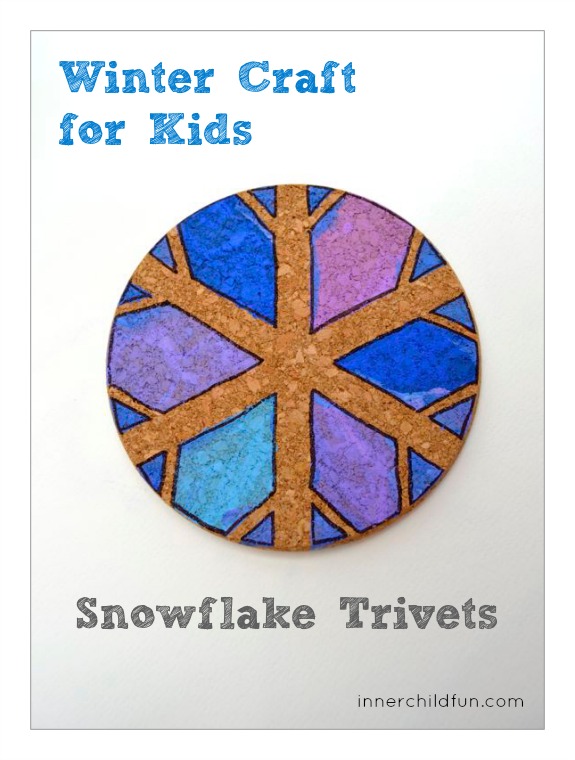 Snowflake Trivets – Inner Child Fun
These trivets are perfect for the wintertime, and they make a great hostess gift. I love that kids can go crazy with their paint, and you'll still end up with a lovely gift.
Personalized Scribble Gift Mug – I Heart Arts & Crafts
I love that kids can participate in every aspect of this craft. Hand them some stickers, and let them choose how they want the mug to look. This would be a really fun teacher gift.
Fabric Resist Art Pillows – Meri Cherry
Here's one last way to put kids art on something lovely. This is a very unique gift that any parent or grandparent would love.
For more ideas for crafting with kids, check out more Kids Crafts Posts.