By Craft Trends Contributor, Gillian from the blog Dried Figs and Wooden Spools. Check out our Craft Trends board on Pinterest!
Every year, about this time, I start obsessing about cinnamon! Cinnamon is the scent of fall and winter for me, and I'm sure I'm not alone in this. I love using cinnamon sticks in my wintery crafts for their warm, bronzy color and wonderful smell, the possibilities are endless! Here are a few of the Cinnamon stick crafts that are topping my crafty to-do list this year.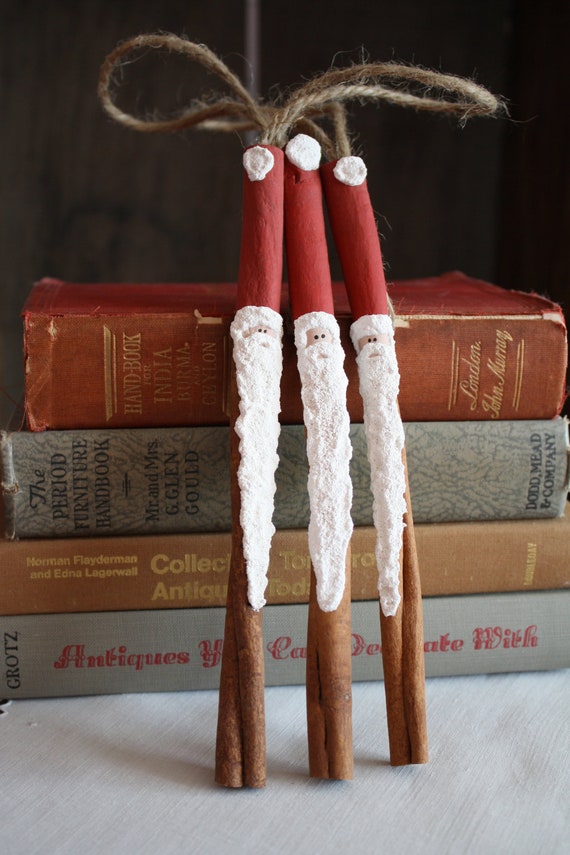 Cinnamon Stick Christmas Ornaments – The Tiny Crafter Etsy Shop
How adorable are these? I just love them! In groups or on their own, turned into ornaments or tied on the tops of gifts, these are so quintessentially Christmas I almost can't stand it! These could also be super cute with short cinnamon sticks to create fun little gnomes! Cinnamon gnomes!
Cinnamon Stick Christmas Tree Ornaments – Cosmo Cricket Blog
I love these darling trees, both because they are simple to make and because they are just too darn cute. A perfect use for ribbon or fabric scraps, these would be fabulous to make with the kids. And check out this variation of the same idea!
Cinnamon Stick Christmas Tree – S.C.R.A.P.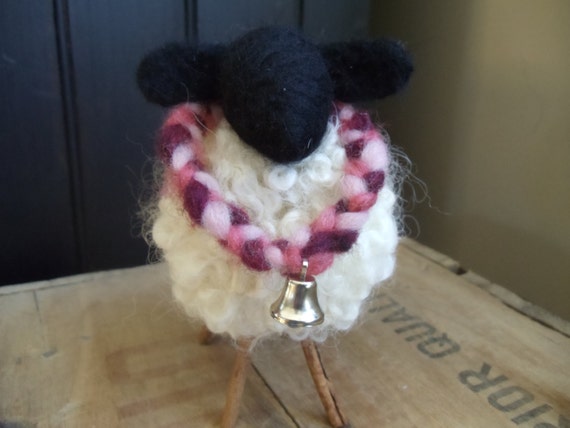 Primitive Curly White Wool Sheep – Fully Fleeced Ewe Etsy Shop
Got any fiber fanatics on your gift list this year? Or how about sheep lovers? These needle felted sheep have cinnamon stick legs! I guarantee anyone who loves small and fluffy things will adore these! I know I would!
How do you craft with cinnamon sticks? Do you have a go-to winter craft for them? Tell us all about it! And check out these and other Cinnamon Stick Crafts on our Craft Trends Pinboard.