By Craft Trends Contributor, Gillian from the blog Dried Figs and Wooden Spools. Check out our Craft Trends board on Pinterest!
It's winter time! And at my house that means time to bring in all sorts of outdoor wintery goodness! Holly, mistletoe and, of course, pinecones! I love working pinecones into my crafts this time of year and am always on the hunt for something new and exciting to do with my hoard of pinecones, here are a few of my must-do pinecone projects for this winter.
Glitter Pinecone DIY – Miss Renaissance
These sparkly, shiny pinecones are perfect to add some bling to your new years celebration. Chose whatever colors of glitzy glitter match your theme and sparkly it up!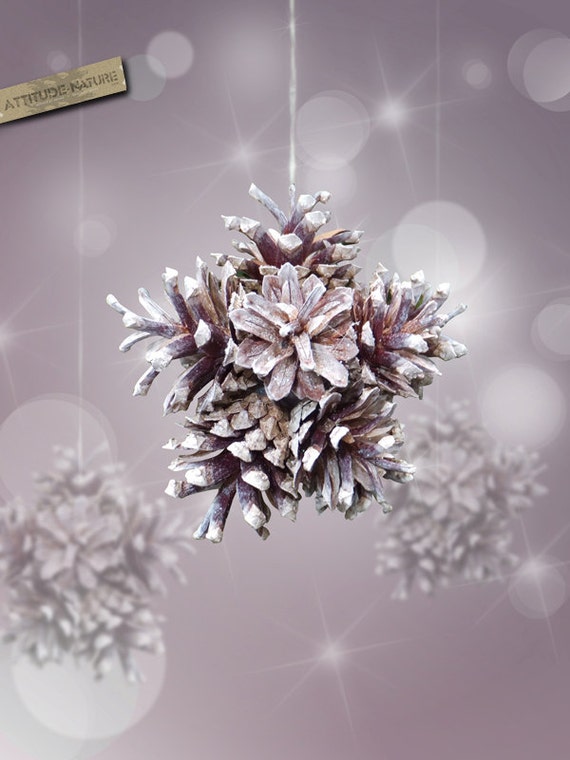 Pinecone Snowflake Ornament – Attitude Nature Etsy Shop
Snowy Pinecone Wreath – Southern Living
These two variations of turning pinecones into snowflakes or stars to hang in a window or on your door are just charming, don't you think? I especially love their frosted appearance. Beautiful!
Fabric Styrofoam Ball Pattern – Knitty Gritty Thoughts
Don't have pinecones in your neck of the woods? No problem, bring the style of pinecones into your house with these adorable fabric versions! Just think of the possibilities for using up all your favorite fabric scraps!
How do you incorporate pinecones into your craft projects? Tell us all about it in the comments! And check out these and other pinecone crafts on our Craft Trends Pinboard.