If you have a creative child around, there are many great craft supplies to keep them busy, and keep you worry-free. Keep the right supplies on hand, and crafting with your kid can be fun and help you build memories that can last well into their lives.
Taking the kids on a nature walk can be a lot of fun and very educational. What's even better is collecting items along the way and bringing the education indoors as well. Natural materials make great craft supplies because they take a lot of creativity and imagination, but the results can be magical.
Attach your collected materials to craft foam and use them as stamps. This is a great way to teach about texture. It also gives kids a chance to really study the items that they have collected.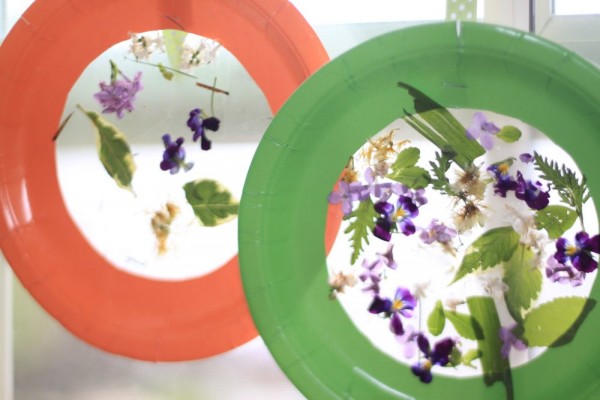 Nature Collage Suncatcher – Hands On As We Grow
Show off the beautiful colors that nature offers and create a pretty window hanging along the way. This craft gives kids a chance to see how colors change with seasons, too. You can show off Fall colors now and have the kids make new ones in the spring.
Natural Paintbrushes – Learn Create Love
Here is another great way to teach about different textures in a really unique way. Show the difference between hard and soft items, and let the kids choose whatever they want to create their own "paintbrushes".
Colored Salt Dough Leaves – The Imagination Tree
Leaf rubbings were one of my favorite nature crafts as a kid. I love this fun take on that classic craft. It allows kids to learn about the texture and color of leaves while creating something much more substantial than a piece of paper.
Simple Leaf Lanterns – Red Ted Art
Not only are these lanterns gorgeous, but they really show off all the veins and small details that can be easily overlooked in nature. The backlighting helps to show off just how complex nature can be in a way that is sure to delight your children.
For more ideas for crafting with kids, check out more Kids Crafts Posts.