By Craft Trends Contributor, Gillian from the blog Dried Figs and Wooden Spools. Check out our Craft Trends board on Pinterest!
It's getting to be that time of year again, friends! Cold weather time! And while I must admit that I love the cooler months of the year, I'm not a big fan of freezing fingers, so hand warmers are a must in our house. But why should they be boring? Never! Here are a few of our favorite DIY hand warmer projects. Psst, they make great holiday gifts! So check them out and get crafting!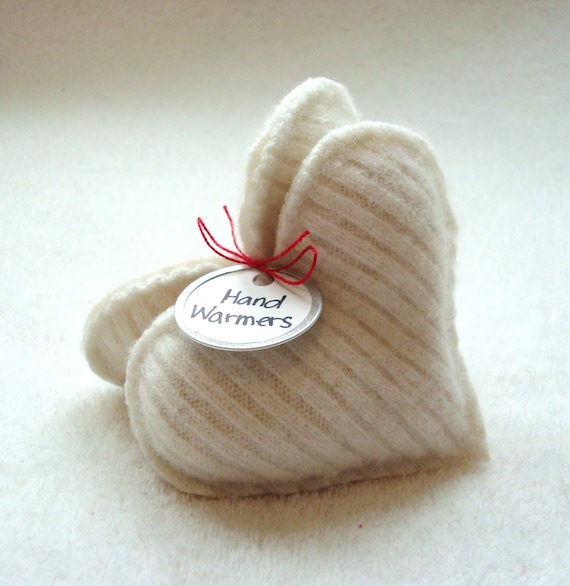 Vanilla Cream Cashmere Heart Handwarmers – WormeWoole Etsy Shop
So pretty! Am I right? These recycled sweater hand warmers turn old, worn out sweaters into something newly useful and beautiful! Soft and snuggly, I can just imaging them tucked into my pockets, keeping my fingers warm. It must be love!
Mini Heart Shaped Hand Warmers – Haberdashery Fun
And speaking of love, how about these precious heart shaped hand warmers? Adorable, right? Perfect for using up spare bits of fabric, these would make fantastic teacher gifts from your child (but be sure to make them a set as well!).
Homemade Hand Warmers – Repeat Crafter Me
And these! Ack! Possibly the cutest hand warmers ever made, these little owls are a lovely project for a beginner sewer and a wonderful gift for just about anyone on your list.
Have you made hand warmers for your loved ones? Tell us about your project or send us photos! We love to see them! And check out these and other hand warmer projects on our Craft Trends Pinboard!