As the marketing assistant for CreateForLess, I have a lot of fun coming up with new ways to help inspire and interact with all of you through social media. We try to bring new ideas and fun finds from around the internet right to your screen with our different social media channels. If you're not already following, and like what you see, make sure to click over and like, follow, comment, and share!
We'll start with Facebook today, mostly because our most popular post wasn't a craft confession this week! You all loved this adorable girl who designs her own dresses with paper!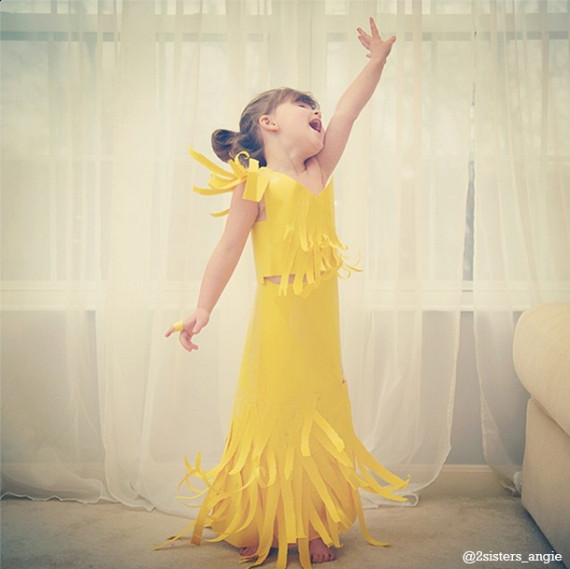 This 4 – Year – Old Makes Paper Dresses with her Mom – Huffington Post
Of course, you had a favorite Craft Confession as well…
Check out the rest of your favorites…
Up next we'll talk about Instagram. You all loved Monica's easy washi hearts from the blog.
I also shared my last, and favorite assignment from my floral arranging class – a bridal bouquet.
I'd call the favorite crafts from Tumblr this week "spa crafts" they're perfect for lazy weekend days, even after they're done.
These Facial Soap Bars would make great gifts, or make them for yourself to avoid chemicals but still keep your skin looking great.
DIY Facial Bar for Blemishes – She Makes a Home
I also think these crochet flip flops would be great for summer pedicures.
Crochet Flip Flops – Ravelry
Our Pinterest followers loved these easy and kid-friendly home decor projects!
This Sunshine Photo Display is a great way to show off all of those wonderful summer days!
Sunshine Photo Holder – Plaid Crafts
You also loved this Kitty Pillow Tutorial. I love the print and colors on this guy!
Kitty Pillow Tutorial – Smile and Wave
Thank you to all of our wonderful followers! Don't forget to like, share and comment! I'd love to hear from you and let me know if you have anything you think I'd like to share. Follow us on all your favorite social media platforms for craft ideas, things that make you giggle, behind the scenes and more!