September 11, 2014
Craft Trends, Crafts
No Comments
By Craft Trends Contributor, Gillian from the blog Dried Figs and Wooden Spools. Check out our Craft Trends board on Pinterest!
I have a soft spot in my heart for twine, twine of all sorts. I think it all started when I saw a photo, years ago, of a row of twine balls sitting in funnels, hanging on a wall. So simple, so practical and so pretty! Since then, I've kept a variety of twine in the house for all sorts of projects. Especially kid projects! A few spools of twine has saved many a kid "mommy I need!" moment! As well as collecting twine, I collect twine crafts! Because if you have the twine…you might as well use it to make pretty things! Here are a few of my favorites!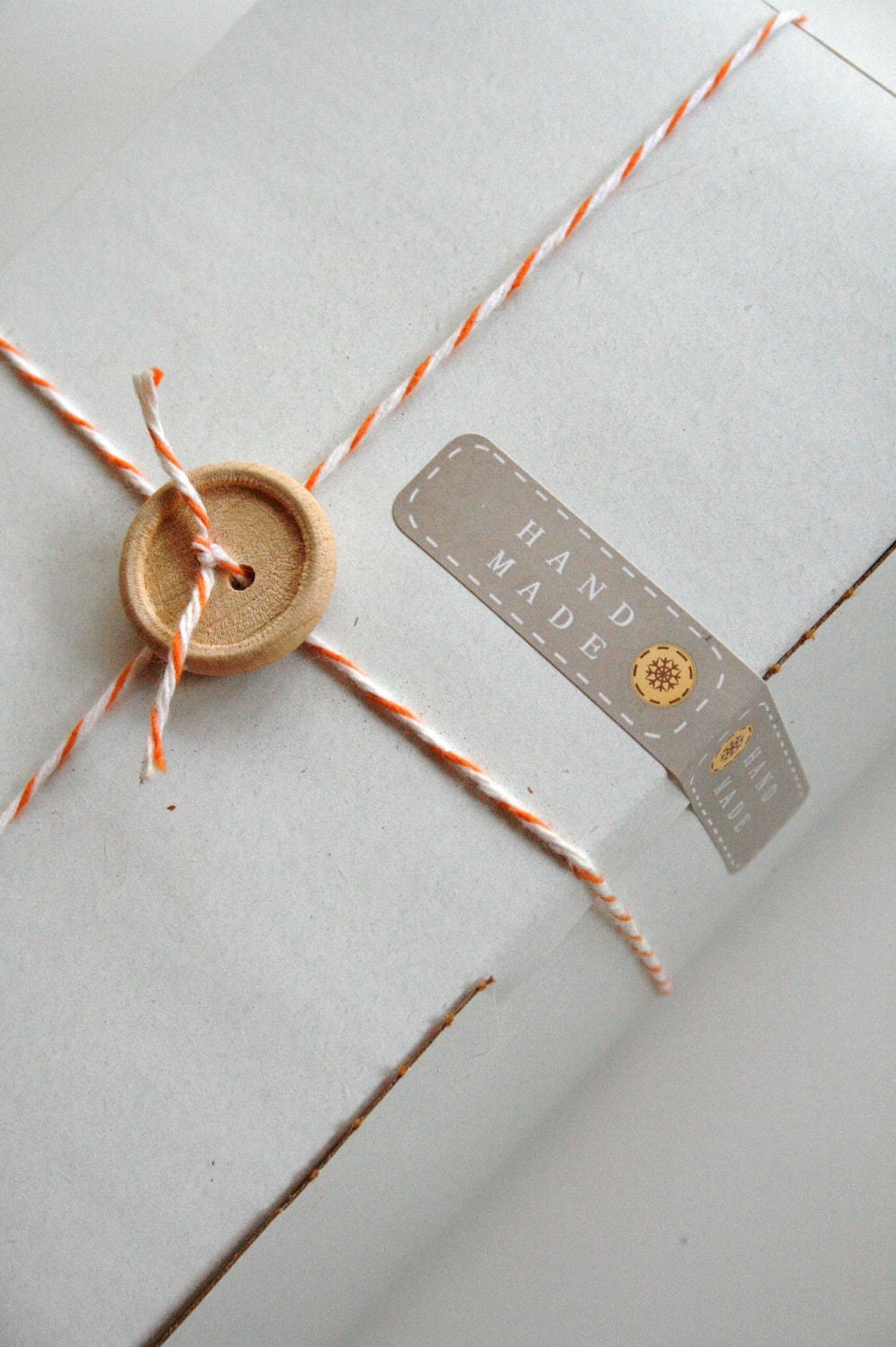 Packaging Stickers by In the Clear Etsy Shop
Simple and perfect! Am I right? Who wouldn't want to recieve a gift tied up like this? And what a fabulous way to wrap up something homemade? I just love the combination of bakers twine and buttons. So lovely!
Glass and Twine Lantern Set – Available at Terrain
These lanterns! So elegant and yet also so without pomp! They look retro and modern, exotic and classic all at once! What a great way to reuse old jars and turn them into something awesome! I can see them all lined up along the edge of a patio or hanging along the inside of a window, looking all pretty and charming, can't you?
Crochet Twine Technique – Umelecky
I'm a total yarn nerd, I admit it. So combining yarn, which I love love love, and twine, which I also love love love, is just about the most perfect idea I've ever seen. While this project makes pretty little mats, you could use this trick to form bowls, vases or baskets as well. I bet you could even go super size with this using thick twine or rope and bulky yarn and make a cool floor mat! So much fun!
What is your favorite twine craft? Have you used twine in a project lately? Send us some photos! We'd love to see! And check out these and other twine craft projects on our Craft Trends Pinboard.