December 2, 2014
Craft Trends, Crafts, Kid's Crafts
No Comments
By Craft Trends Contributor, Gillian from the blog Dried Figs and Wooden Spools. Check out our Craft Trends board on Pinterest!

I've been, for a long time, an utter fiber addict. I knit and crochet and spin and lately, i've been into weaving, which is, I can tell you, extraordinarily fun. But the best part of weaving is that, like so many other fiber crafts, you don't need any fancy equipment to try your hand at it! Forget the floor looms and check out these cool takes on the craft of weaving!
Matchbox Loom – Marisa Ramirez Tumblr
Raise your hand if tiny things make you squeal a little? Yep, me too. This is just about the cutest weaving project imaginable. A wee little matchbox loom! Perfect for getting your crafting willys out on the move or for showing the kiddos how the whole weaving thing works, this is a charming and addicting project to help dip your toe into the waters of weaving.
Weaving with Lavender – itlot Tumblr
Branch Weaving – Instructables
I love these two ideas for weaving with nature! What an excellent gift for a fiber loving friend or relative and such a fun way to bring nature into your art!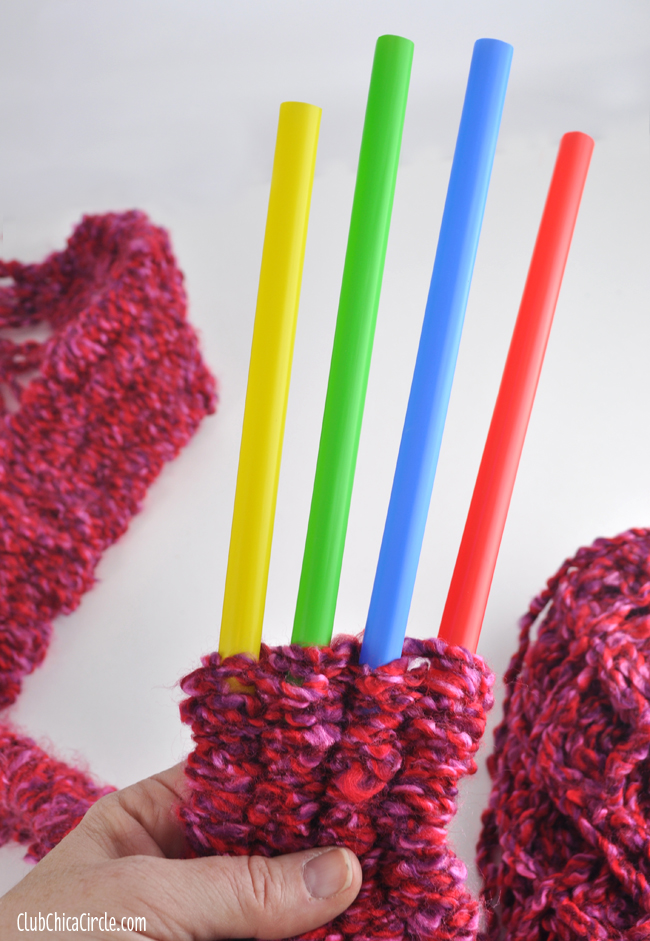 Easy Knitting with Straws – Club Chica Circle
Straw weaving is an unusual take on the craft that kids simply love! Perfect for first fiber projects, these crank out funky scarves that any kid would be proud to have made. Plus, they are ridiculously fun for adults too.
Has the weaving bug hit your house? What kind of weaving have you incorporated into your crafting life? Let us know and check out these and other weaving crafts on our Craft Trends Pinboard!