May 12, 2014
Craft Trends, Home Decor
1 Comment
By Craft Trends Contributor, Gillian from the blog Dried Figs and Wooden Spools. Check out our Craft Trends board on Pinterest!
We've moved more times in our years than I care to remember, but while unpacking (again) a few months ago I came across a pile of old license plates from our various states of residence. What to do with those old memories? I started looking and now I think I'll have to find a few more license plates just so I can tackle more than one of these crafts!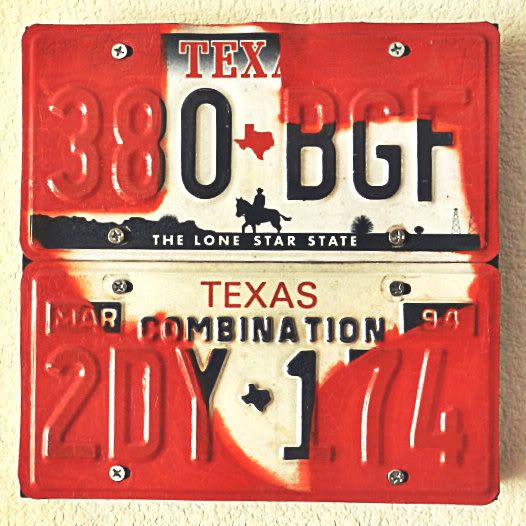 Texas License Plate Wall Art – The Craft Caboodle
We've got a fair number of folks in our family from the Lone Star State and I know they'd love this reuse of a pair of Texas Plates, but the same idea could be used for any state. What a great way to show your state pride.