Check out our Craft Trends board on Pinterest!
It's hard to believe, but spring is right around the corner, and so is Easter. I've been seeing tons of bunny crafts popping up lately, and they're all just too cute for words! Bunnies are an adorable way to celebrate spring, and craft those winter months away!
You can fill these cute bunnies with paper, or with fun treats for an Easter gift. This is a great craft for kids of all ages, they'll have so much fun decorating their own bunnies!
50 Easy Crafts to Make this Easter – Country Living
Use up your pretty scrap fabric and create colorful bunny ears for everyone you love. These unique ears are a great way to celebrate the holiday and the season. Who wouldn't want to sport one of these during an egg hunt?
Clay Bunny Bowls – Alice & Lois
These little trinket bowls are cute enough to keep around all year long. They would make a wonderful Easter gift, filled with candy and faux grass!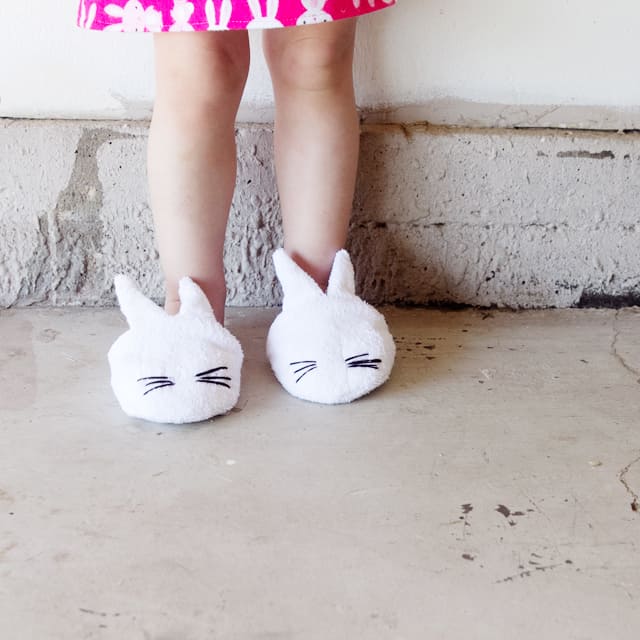 Bunny Nightgown + Bunny Slippers Pattern – See Kate Sew
How adorable are these little slippers? The pattern only comes in toddler sizes, but I might give a go at adapting them for myself.
DIY Bunny Tote Bag – Wear the Canvas
Forgo the Easter baskets and give these cute tote bags instead! They're reusable and seem super easy to create.
Do you have any bunny crafts you'd like to share? I'd love to see! Let me know in the comments, or send us an email! If you want even more bunny crafts, head to our Craft Trends Pin Board for more inspiration.