By Craft Trends Contributor, Lacey. Check out our Craft Trends board on Pinterest!
I am a big fan of dogs. In fact, they may be my favorite thing on the planet. Though I do not currently have a dog of my own, there are many dogs in my life who I hug on a regular basis. Making crafts for my friends has always been something to make me happy and it seems crafting for your pets has become a new trend in the crafting community. Here are some great projects I've found to give the dog in your life a present.
Dog Necktie – Think Crafts
This is necktie is adorable and slips easily over your dog's collar. It could make a great costume or even a funny addition to a family photo. Plus, it's easy to make and a great way to re-purpose an old tie. It will look better around your furry friend anyways.
Rainbow Paracord Dog Collar – Hands Occupied 
A fun way to personalize your dog's collar and a fun use of paracord. Not to mention, you get to use a lighter to make it, which is fun.
Fleece Tug Toy for Dogs – Making it Home
This craft will be a fun one to make and fun for both you and your dog to use. Why spend a bunch of money on a similar toy when you could make this fun one yourself? It also looks like it won't be too hard on your dog's teeth.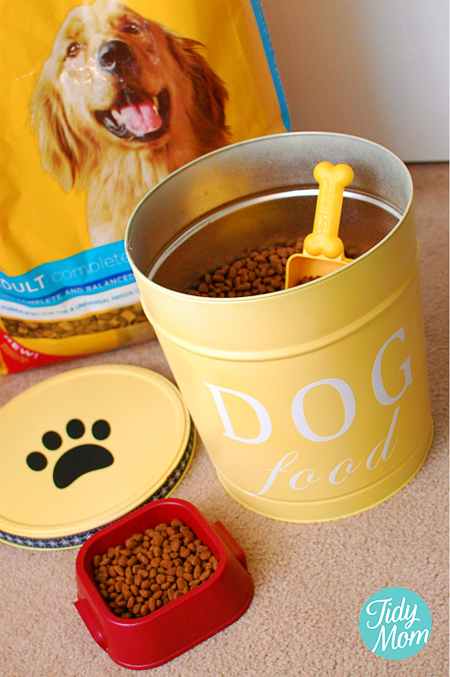 Dog Food Tin – Tidy Mom
No need to hide your dog's food away now with this revamp of an old container into a cute dog food tin. This will also be easier to use than continually reaching into a big dog food bag. Your dog will appreciate the precious few less seconds it takes for you to transport food into his/her bowl.
DIY: Dog Collar Bow Tie – Good Dog & Co. 
In case bow ties are more your style than neckties, have no fear, your dog can still create a craft to help your dog look dapper. This tutorial will help your dog be the best dressed pup around the park.
Have you made any crafts for your furry friends lately? If so, let us know in the comments? Or if you just want to send us photos of your dogs, we're very interested in that too. Also, be sure to check out other fun crafts for dogs on our Craft Trends Pinboard!