May is National Scrapbooking Month and I'm feeling inspired by Spring Colors and patterns, vibrant Spring landscapes, and time with my family, not to mention sales on card stock and supplies! I'm relatively new to scrapbooking, and while the journaling part comes naturally to me, I never know where to begin with page design and layout. Here are some ideas for Spring Layouts and scrappy themed embellishments to inspire your own spring designs.
I love the use of layering of a variety of patterns and textures in this layout and tutorial. The contrast between black and white photos and yellows, pinks, blues and green hues really makes this page stand out.
 Echo Park Layout + Tutorial – Aly Dosdall
Dahlias are my favorite flowers. They were my wedding centerpieces and they are the flowers I have the most photographs of from my first year in Portland. I love the idea of modifying this pattern to make embellishment sized dahlias for the Spring/Summer pages I'm working on currently.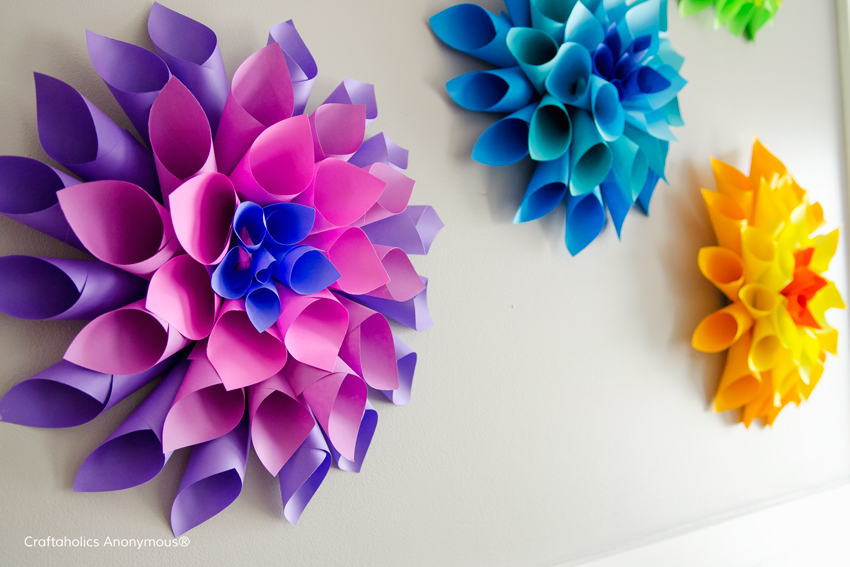 Rainbow Paper Dahlia Flowers – Craftaholics Anonymous
The following layout uses a variety of new Doodlebug printed cardstock to create a playful, Spring design perfect for capturing Easter egg hunts, playtime with the kids and/or pets!
Smell the Spring Layout – Doodlebug Design Inc.
If you have some favorite cardstock leftover from your Spring Scrapbooking projects, this would be a really fun way to put it to use! Pretty Pinwheels make a great easy gift for little ones and/or decoration for potted plants on the porch.
Pinspinners – Jenny All Sorts 
I love the elegant yet simple design of this next layout. Asymmetrical layers of vintage cardstock in complimentary colors and just the right amount of embellishments add to the page without distracting from the portrait.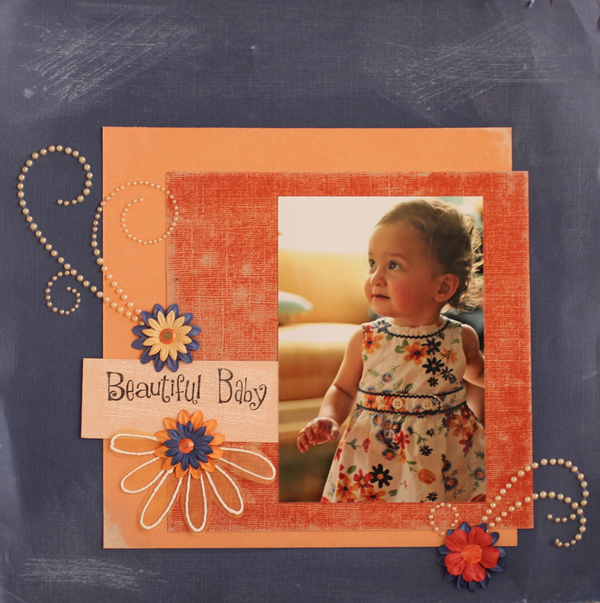 Beautiful Baby – 365DaysofCrafts