I have to admit, I've never actually tried glass painting before, and  I knew I would need to do some research before trying it out for myself. There are so many different effects you can achieve using glass paints and vases. You can find inexpensive glass at the dollar store or even in the top shelf of your kitchen cabinets! My husband and I have a constant battle over the mason jars in our house – he uses them for canning and I use them for decorating. Once he's used them once or twice, I wash them out and hide them in hard to reach cabinets. Once you've gathered your extra glass containers and pretty paints check out some of these tutorials for design ideas and tips.When your projects are complete feel free to post pictures of your new glass decor in the comment section!
These Modern Mason Jars are a great way to re-use or reclaim the mason jars in your own kitchen! Once you're done with this project those old mason jars won't be hiding any longer. These would be great for holding crafts supplies, or decorative knick knacks on a modern mantle place.
Martha Stewart Crafts Modern Mason Jars – Plaid Online – Chris Myer Williams
This marbled technique is sure to dress up those plain dollar store vases. I'm also thinking of trying this technique for up-cycling wine bottles and using them as centerpieces.
Marbled Vessels – Martha Stewart Weddings
These Beach Glass bottles will bring a touch of summer into your home during the long winter months. You can use this glass painting technique to transform empty bottles from the recycling bin into shabby chic decor. These would be great for holding bath salts and decorating my guest bathroom.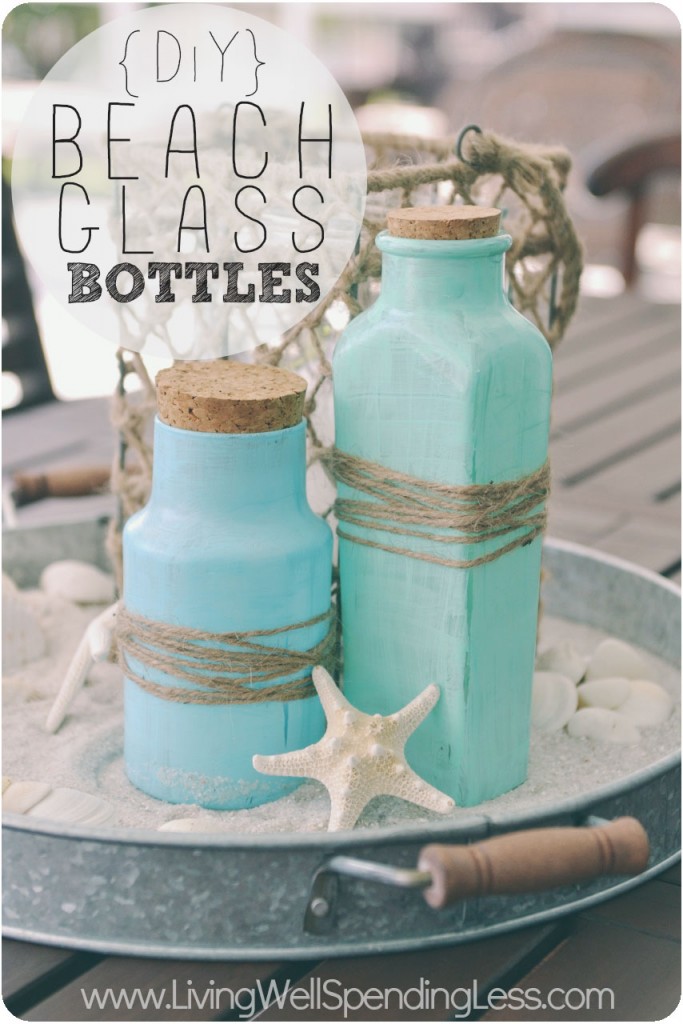 DIY Sea Glass Bottles – Living Well Spending Less
Need to transform old or incomplete drinking glass sets? 'Splatter Painting' is a fun technique to give these plain glasses a makeover.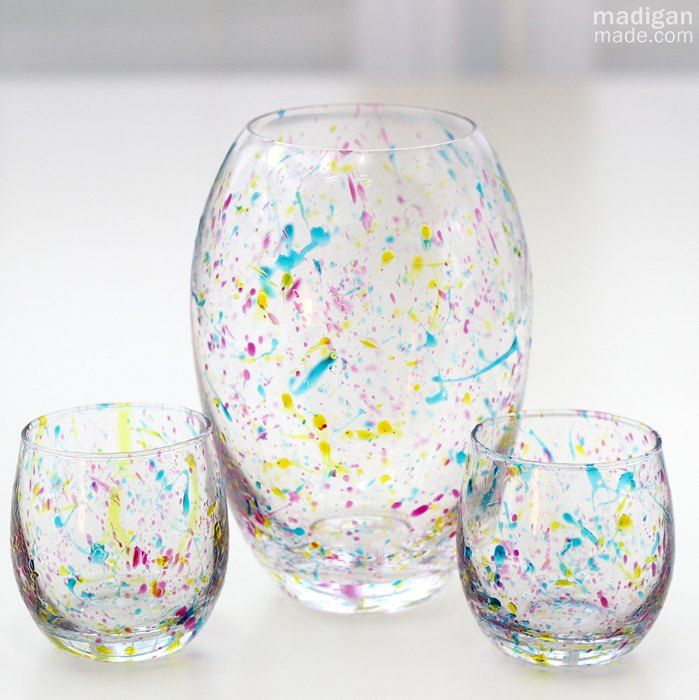 DIY Splatter Painted Glass Vases – Madigan Made
This Mercury Glass technique can transform your boring glass vases into charming antique decor.
Mercury Glass Faux Sho – Landing Pad