By Craft Trends Contributor, Gillian from the blog Dried Figs and Wooden Spools. Check out our Craft Trends board on Pinterest!
I don't know if you've noticed but the peg dolls are taking over. No, really, they seem to be everywhere! And why not? Their simple shape opens up all sorts of possibilities for characters, colors, and add-ons and they allow for so much imagination when playing! Since they can be made into almost anyone or anything, the sky is the limit on where you take your pegs dolls. Go simple with basic colors or super detailed, make one or make them by the dozens. Kids of almost any age will love them, there's something irresistible about peg dolls, don't you think?
Color Matching Peg Dolls – Chasing Cheerios
For the youngest kiddos in your family why not make a game of color matching with peg dolls? Toddlers will love matching dolls with their cups and it's a fantastic way to introduce and reinforce colors in a fun way!. I love these bright, basic colors but you could go with lighter shades or mix it up with letters or numbers painted on the cups and dolls for more learning games!
Lunch Box Camper's Toy – Barbara's Hang Ups Etsy Shop
Oh goodness me these are cute! When my kiddos were smaller I was always on the hunt for "to-go" toys that would keep them busy in restaurants, while waiting in line or in the car and this would have been perfect. Compact and portable, you could really expand this doll/lunchbox/props idea to any scene. Maybe a tiny dolls house or a school? Such a fun idea!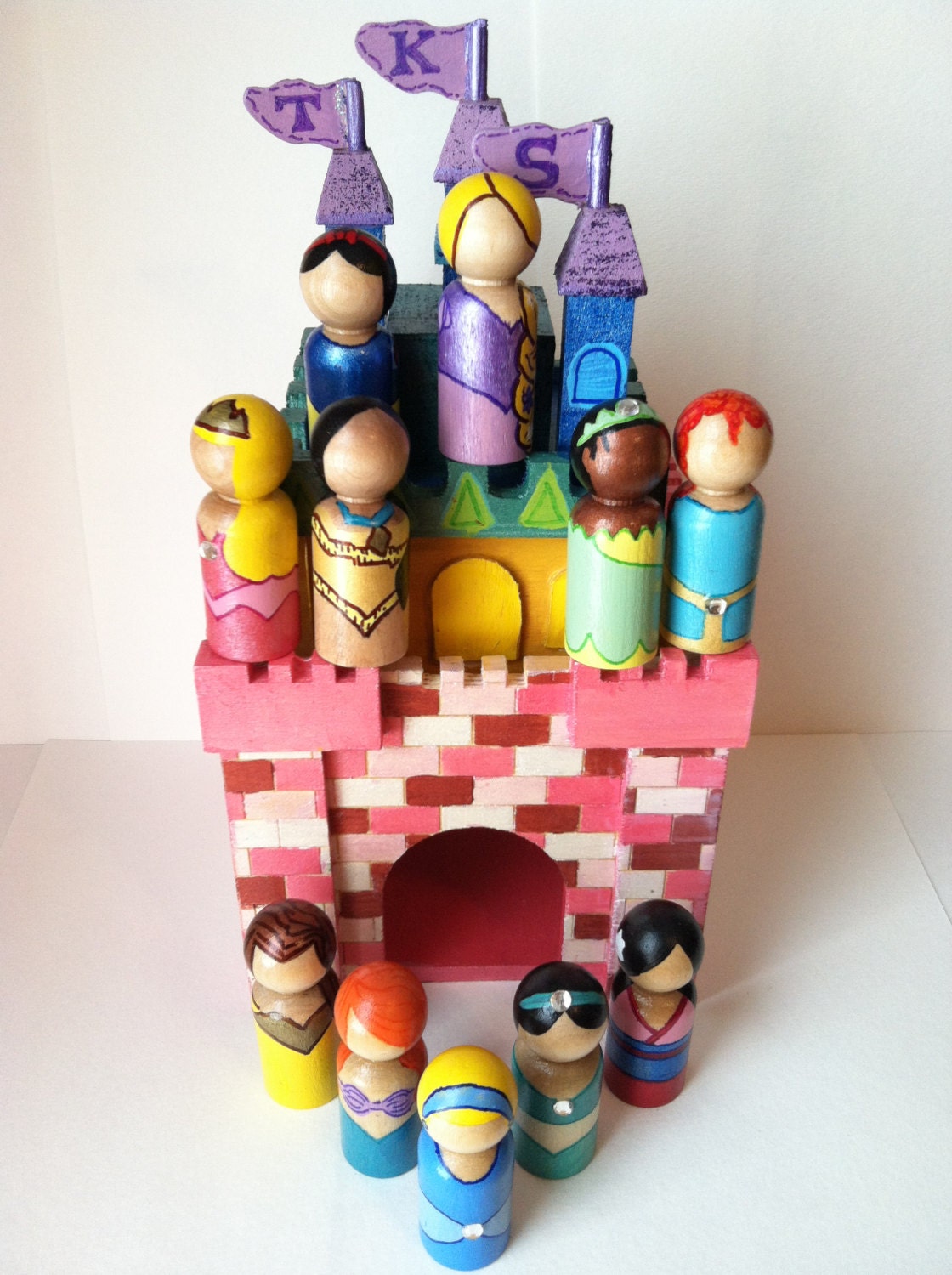 Princess Collection Peg Dolls – The Whimsical Sweet Etsy Shop
My daughter is quite the little princess and while I don't like to squash her ideas of play, I'm not a big fan of plastic toys so these peg princesses are right up my ally. While these are super detailed you could make much simpler versions of any princess your little one fancies. And maybe a few princes to go along with them?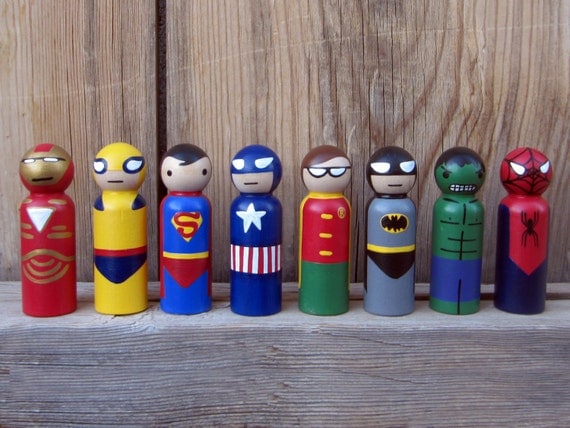 Superhero Peg People – Peg Buddies Etsy Shop
And hey, peg dolls aren't just for girls! How many little boys (and girls) out there would love to carry a few superheroes in their pocket? These are simply adorable and I've known many a little boy who would fall head over heels for this group of pegs. Like the princesses, these could be made with as much or as little detail as you want. Either way they are super fantastic!
Have you been jumped on the peg doll trend? Send us photos of your peg doll projects! We'd love to see them. And for these and more peg doll ideas check out our Craft Trends Pinboard!