8.7K Flares
8.7K Flares
×
There's something enchanting about snow globes, isn't there? As a little girl I could watch them for hours and even now, as a adult, I find myself mesmerized by the sparkly snow swirling behind the glass. I love having them around the house, especially in the winter (although glittery ones are fun in the summer too) and I love love the thought of making them myself.  Perfect for a cozy afternoon project and just the thing to have lined up on my mantle. Here's a round up of some of my favorite DIY snow globe projects.
Miniatures in a Jar – SaltTree
Magical! Am I right? It reminds me of wintery nights and fairy tales and, of course, Narnia, which is a favorite book in our house. I can't get over how beautiful and whimsical this snow globe is. And because it's waterless, there's no need to worry about leaks. Plus, well, it's amazing, right?
Salt Shaker Snow Globes – Popsicles and Pinatas
These salt and pepper shaker snow globes have to be my favorite DIY snow globe! So much fun! How perfect would these be on a fancy dinner table? I love the thought of it! And just think of all the interesting glass salt and pepper shakers that could be found for this project! I'm in love.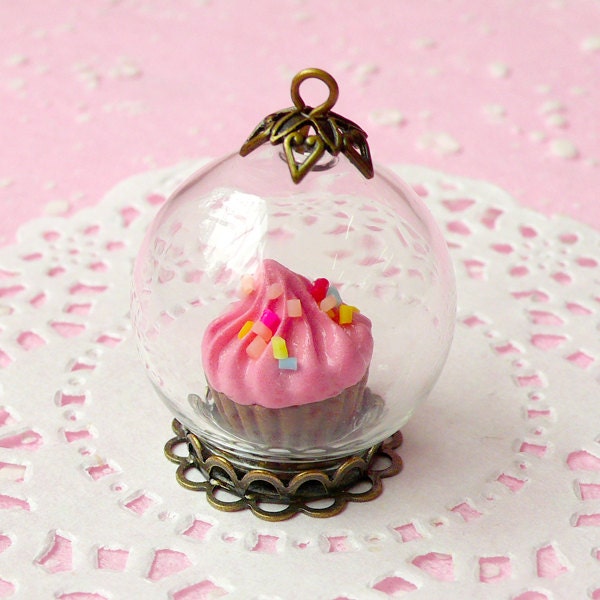 Snow Globe Pendant DIY Kit – MiniatureSweet Etsy Shop
And look at this wee little snow globe pendent! I love the idea of having a sparkly, fun little snow globe to take everywhere with me. What an excellent gift for a little one with a big imagination. It would seem like a little piece of magic, just for them.
Have you made any DIY Snow Globes? Send your ideas our way! We love to see your projects! And check out these and other snow globe ideas on our Craft Trends Pinboard.
8.7K Flares
8.7K Flares
×