1.1K Flares
1.1K Flares
×
Once upon a time I lived in New York City where the lights are bright, the streets are busy, and the yarn bombing is awesome. As a knitter, I can't help but love yarn bombing. Colorful and fun, it makes me grin every time I see a bike rack or store handle or stop sign covered in yarn. Add a little yarn bombing to your life!
Yarn Bomb Squid Tree – The Dapper Toad
You can go big! Man I bet that was a lot of work! But it's so awesome! An octopus tree! I want that in my local park.
Or you could go small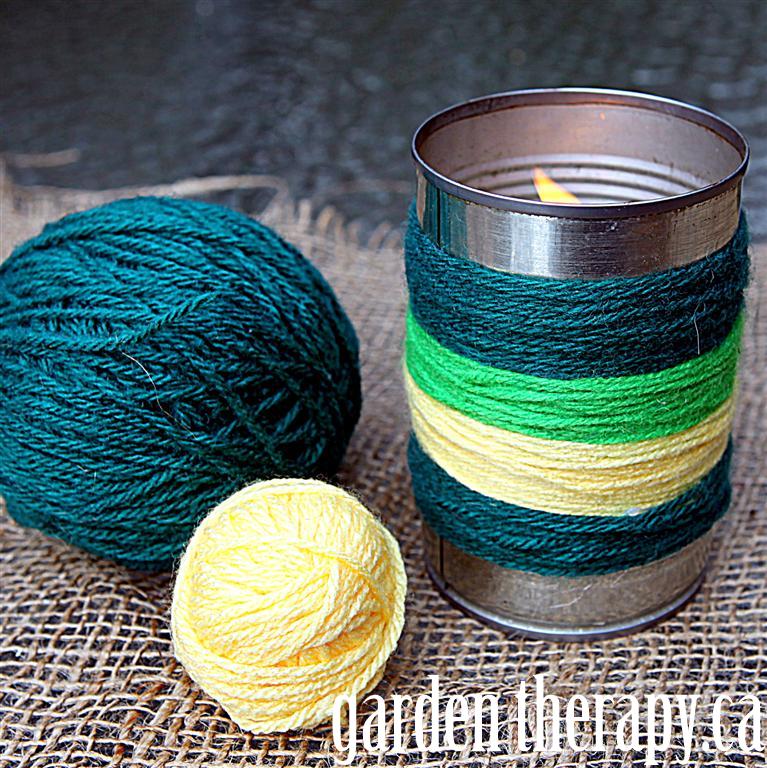 Yarn Bomb Candles – Garden Therapy
Chevron Pattern Yarn Bomb – Knit Hacker
You could yarn bomb a bike rack – this one looks pretty modern and artsy, am I right?
Bicycle Skirt Guard Crochet Pattern – Knits for Life
Or a bike (how beautiful is that? No, really. I want that for my bike. I mean, first I have to get a bike. But then I want that for my bike!)
And phone booths on either side of the pond love to be yarn bombed
A Phonebox Cosy Tale – Knit the City
iPayPhone Yarn Bomb – The Dapper Toad
(See, how can you not giggle  a little at that?)
Look for a local yarn bombing group in your town or if there isn't one, start one! Send us your yarn bombs and check out these and other yarn bomby goodness on our Craft Trends Pinboard.
1.1K Flares
1.1K Flares
×