December 20, 2014
Christmas, Crafts, Holidays & Seasons, Kid's Crafts, Winter
No Comments
This is the first year in many that I've had a real Christmas tree, so I've been busy making ornaments to decorate! Ornaments can be expensive, and I've always treasured the one of a kind home made ornaments most of all. I'm especially pleased with the designs that are both beautiful and safe for children to handle.
I love the vintage look of these gorgeous ornaments inspired by old Cookie Cutters. You can personalize by using your favorite embellishments.
Altered Vintage Cookie Cutter Ornaments – Becky Shander
Every time I move I always find a couple of unwanted or broken CDs (or accidentally step on others). Using CD pieces to create beautiful Christmas ornaments will make me feel so much about those old CDs!
Mosaic Ornaments from CDs – Creme de la Craft
I'm crazy about sea shore decorations, and blue ornaments. These offer the perfect addition of bright and subtle blues to my tree.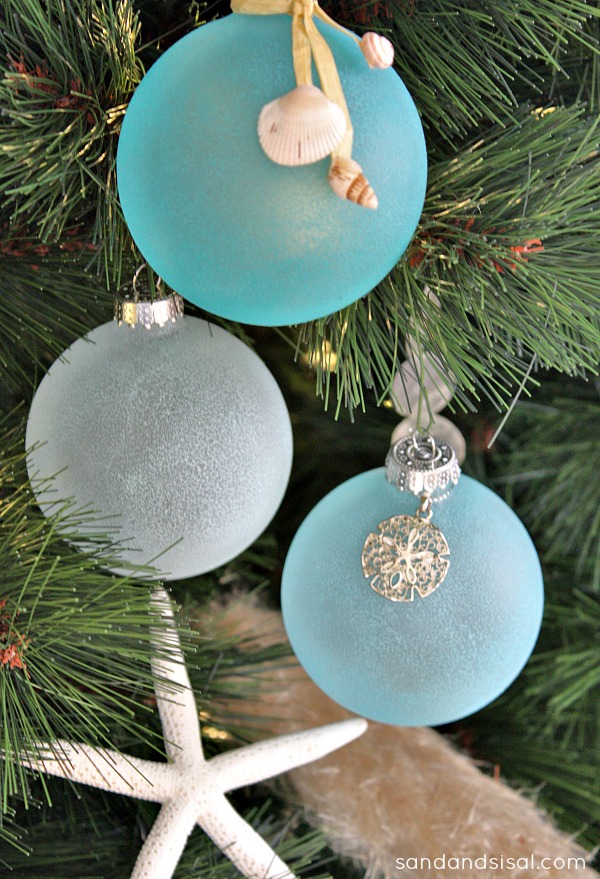 Sea Glass Ornaments – Sand & Sisal

You can do so much with a little felt! Ever since I was a kid felt ornaments have been my favorite. These little trees are both soft and sparkly.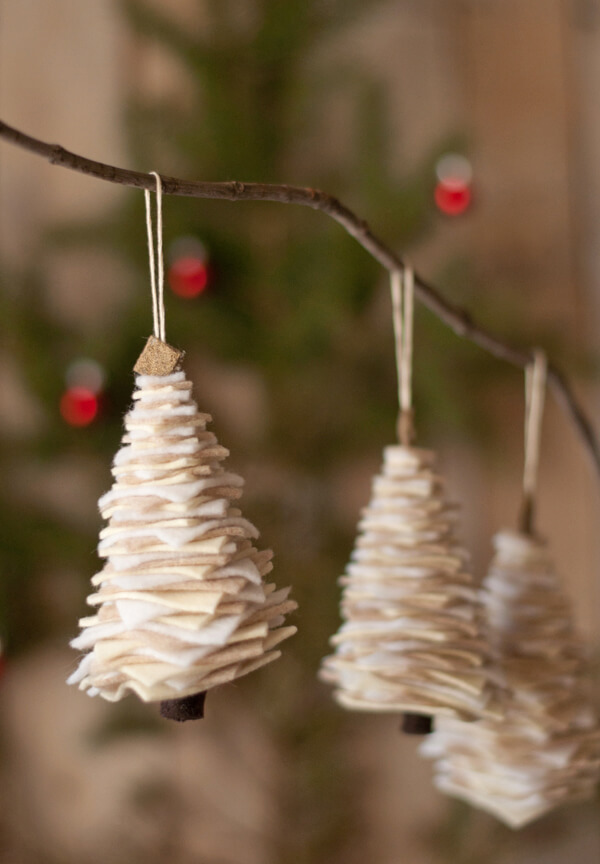 Felt Christmas Tree Ornament – This Heart of Mine
Kids will enjoy decorating the tree with these soft fun ornaments. I made some little deer for my niece last year, and she loves them. Kids can also help make and decorate their own with a little help.
Fun With Felt: Christmas Ornaments and More – Kindred Spirit Mommy
Small children are very into repetition, for instance, putting ornaments on and taking them off of the tree, and again, and again… If this is becoming a problem for your Christmas tree, or if some of your little ones are just very enthusiastic about Christmas trees and decorating this will be perfect!
Kid Friendly Christmas Tree – I Can Teach My Child